Modified on: 23/08/2022
What is the liquid of electronic cigarettes made of?
Are you new to vaping because you are thinking of quitting smoking? Then, you will surely want to know what the electronic cigarette e liquid is made of, so what you are going to inhale daily instead of the classic cigarette smoke.
Today we want to deepen this topic and explain in detail what the e liquid of electronic cigarettes is made of, in order to let you know everything (absolutely everything!) about it.
Let's start by telling you that vaping liquids are made with the following ingredients mixed together:
Find out, in the next paragraphs, what the above ingredients are.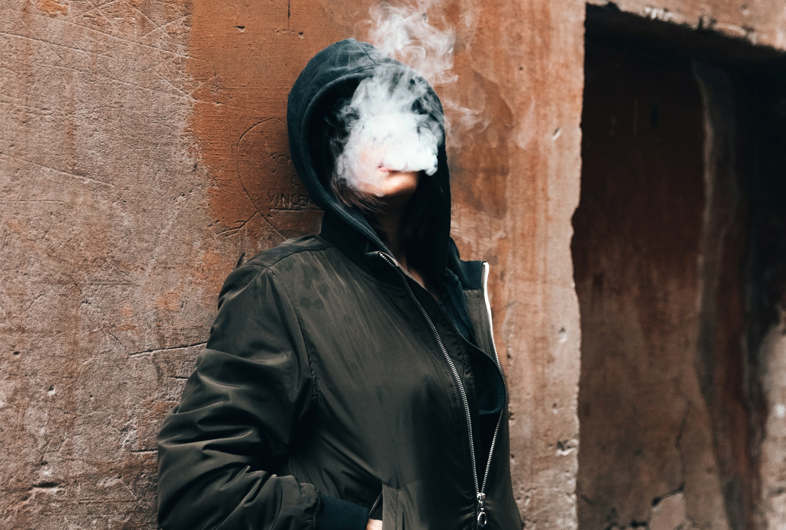 Base for electronic cigarette with vegetable glycerin and propylene glycol: what are these ingredients?
The e-liquid base, also called a neutral base for electronic cigarettes, is composed of Propylene Glycol (PG) and / or Vegetable Glycerin (VG).
Propylene glycol
PG is an odorless and tasteless liquid substance, used in various fields, such as the food sector, the pharmaceutical sector and the cosmetic sector.
In the electronic cigarette, it is basically used as a carrier of the vaping flavours, in order to make the vaping liquids tasty and not excessively dense.
Some people seem to be allergic to this substance and prefer a neutral base composed exclusively of Vegetable Glycerin.
Vegetable Glycerin (also called Glycerol)
VG is a dense and viscous substance with a slightly sweet taste. It is widely used in the cosmetic and food sectors (but not only), while in the electronic cigarette sector, it is used to give body to liquids.
Most of the electronic cigarette liquids on the market are made in two versions:
with a 50/50 ratio of VG and PG
with a 70/30 ratio of VG and PG
So if you typed on Google: "Liquids 70/30 what does it mean" or "70 VG 30 PG what does it mean" now you know that a 50/50 liquid has 50% vegetable glycerine and 50% propylene glycol, while a liquid 70/30 contains a base of 70% of vegetable glycerin and 30% of propylene glycol.
The version that presents higher quantities of VG is good for "cloud chasing", as the vaping liquids are more dense and their nebulization gives life to a very dense aerosol. Furthermore, the taste and scent of 70/30 liquids are less intense than those with a VG / PG 50 and 50 ratio, as PG transports aromas much more efficiently than VG.
Speaking of flavours, let's now see what really gives taste to e cig liquid!
Read also: MTL or DTL Vaping? Here are the differences
Electronic cigarette flavours: what they are and why they are indispensable in the composition of vaping liquids
The e cigarette flavours are products (usually diluted in small percentages of Propylene Glycol) that you can add to the e liquid base to give it certain tastes and smells; in ready-made liquids, the flavours are already combined with the base and any nicotine.
Without these substances, e cigarette liquid would be practically tasteless, or at most they would have a sweetish scent given by PG and VG!
A vape experience is optimal only if the e liquid are aromatized (and only if the aroma is to your liking!). Specifically, the flavours are divided into three groups: synthetic flavours, natural extracted flavours and natural-identical flavours.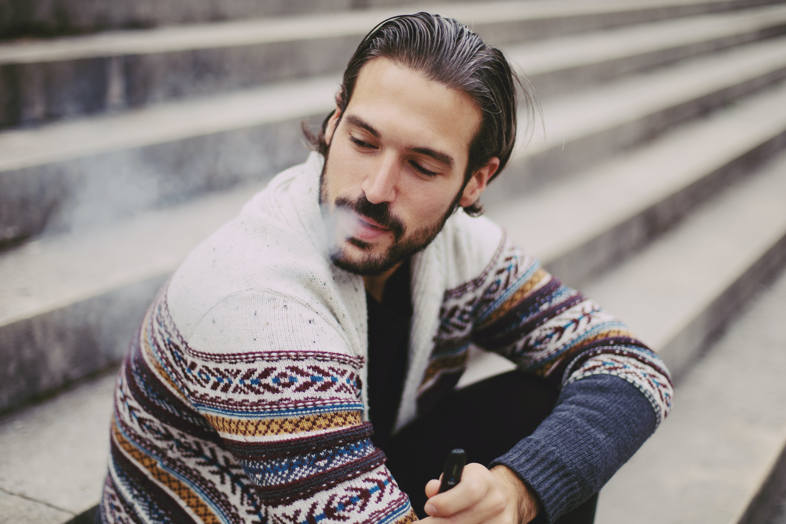 Here are all the details about it:
Synthetic flavours, also called artificial flavours. They are flavours created in the laboratory and have different molecules than natural ones, but which give a taste and smell similar to the raw materials they are inspired by (for example banana, melon, coconut, etc) to the final product. They are not aggressive with resistances and are easy to find; they also have a lower cost than other types of flavours.
Natural extracted flavours: they come from the extraction of molecules directly from raw materials through special processes such as distillation, maceration and more.
Natural-identical flavours: they are created in the laboratory and the molecules that compose them are completely similar to natural ones. However, unlike the extracted flavours, they are obtained by chemical synthesis.
Buy tobacco flavour e liquid, fruit flavour, creamy flavours and premium flavours from our online shop now: Terpy!
Liquid nicotine can be added to the base liquid for electronic cigarettes and to vaping flavours, recommended if you are trying to quit smoking.
Nicotina liquida: l'ingrediente extra dei liquidi per sigaretta elettronica
If you are looking to quit smoking classic cigarettes then we recommend that you choose e liquid with nicotine UK. Alternatively, if you want to make your own liquids in a personalized way, we recommend that you buy e-liquid base, vape base flavours and nicotine shots, so you can combine these ingredients directly at your home.
Nicotine is available in different percentages both in shots and in ready-made liquids: the maximum nicotine concentration allowed by European law is 20 mg / ml, but of course the quantities can be even lower.
Read also: Liquids in the aircraft hold: this is what the legislation says
Furthermore, the producers of vaping items must necessarily dilute this substance in liquids – you can usually find it diluted in PG – and they can sell the products in maximum quantities of 10 ml, no more. The legislation may seem rigid, but it is essential for the protection of your health and that of other vapers.
Liquid nicotine in electronic cigarettes is important in order to not let you feel the desire to use the analog cigarette (it is precisely nicotine abstinence that can lead to relapses).
If you are a neophyte of vaping, we recommend that you buy ready-made liquid nicotine, but if you want to do it yourself we have an in-depth study that explains how to mix this substance with your liquid base, considering its dilution in other products.
Here is what in-depth analysis we are talking about: Electronic cigarette liquid table with nicotine
In conclusion
Now you know what the electronic cigarettes liquid is composed of and you know that on Terpy you can find both ready-made liquids and separate ingredients (e liquid base, vape base flavours, nicotine shots) so you can make customized products!
So what are you waiting for? Buy the best vaping products now on Terpy.shop and enjoy a unique experience!