EXOTIC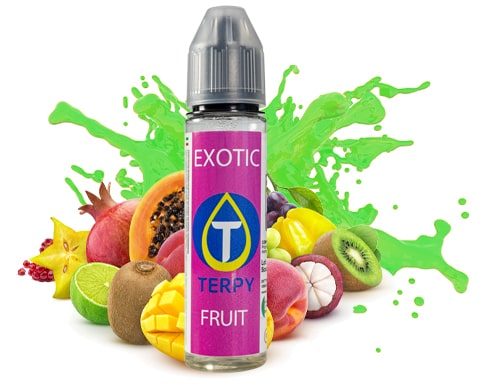 Starting from: 12,90€
Bitter

Citrus

Floral

Fruit

Herbal

Mint

Spice

Sweet

Tobacco

Vanilla
FRUITY EXOTIC
Among the fruity liquids, Exotic is one of the most appreciated by vapers for its exotic taste, which intrigues for its particularity. You will be enveloped by an explosion of flavors: a surprising mix between the clear taste of coconut, the sweet taste of pineapple, the citric taste of orange, the soft melon and the intense and fresh taste of mint. You will feel like being on a tropical island, looking at the sea and comfortably lying in a hammock, with cheerful and rhythmic music and a colorful fruit cocktail in your hand to complete the picture.
Exotic is a particular product, but at the same time very widespread, thanks to the splendidly successful combination of these fruits and the exotic taste, that breaks with the daily routine.
Suitable for daily use, it is almost always used as entertainment throughout the whole day, to never have a banal moment.