Modified on: 13/05/2022
Transport of electronic cigarette liquids in aircraft hold: all information about it
If you have a plane trip and you are a vaper, you will surely want to know how the transport of liquids in the aircraft hold works and if it is possible to carry e cigarette liquid on the plane.
You should know that it is possible to carry liquids on the plane in checked baggage, including vape liquid with nicotine or without nicotine, and that there are important differences with carrying them in hand luggage.
Today we will talk to you about the rules relating to the transport of liquids by plane, so that you can have all the credentials to embark with your e cigarette and relative products you will use, at the time of controls after check-in.
Are you ready? Then, let's get started right now!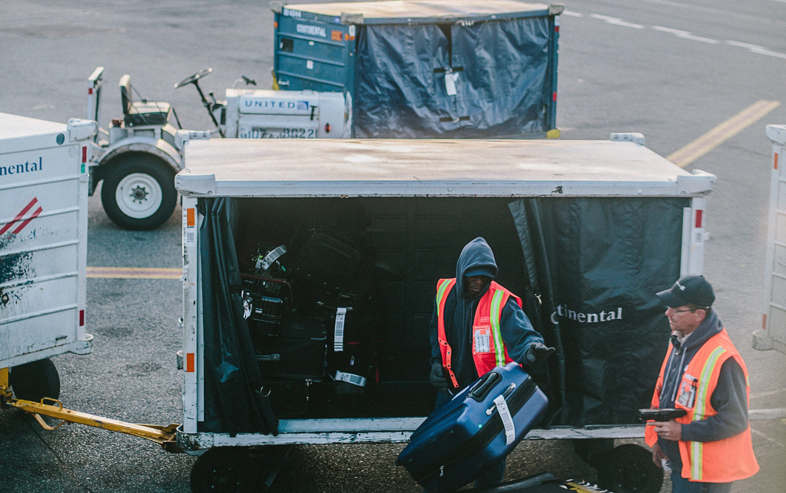 Electronic cigarette liquids on the plane: checked baggage VS hand baggage
There is an important difference between the transport of liquids in the aircraft hold and their transport in hand luggage: unless they are flammable liquids (and this is not the case with vaping liquids), there are no restrictions on their transport in aircraft hold as checked baggage.
Unlike carrying in hand luggage, where liquids must be stored in bottles of up to 100 ml (up to a maximum of one liter), you can also choose large containers in the aircraft hold. For the same reasons, you cannot bring bottles of wine in your hand luggage, while you can safely embark them in the aircraft hold!
But be careful: as regards the aircraft hold we are talking only of liquids, because the electronic cigarette must be kept in hand luggage for safety reasons. In fact, lithium batteries, when subjected to the low temperatures typical of the aircraft hold, are damaged and can become highly dangerous.
For this reason, you will have to put the electronic cigarette in your hand luggage and, if possible, take out the batteries, putting them in their original packaging (or in a transparent bag).
Now you know that you can check them in the aircraft hold, we recommend that you adequately protect your liquids.
Read also: Liquid transport by plane: here's what you need to know
Storing electronic cigarette liquids: here's how to do it correctly if you have to embark them in the aircraft hold
The good news is that, if you store your vaping liquids in the luggage to be checked in the aircraft hold, you will not have to transfer them into 100ml micro-bottles. For example, you can safely bring the vape flavours and your 1 liter base liquid ecig separately (paying attention, if it is an international flight, to the nicotine regulations of the various countries).
In this way, you can compose your own custom liquid even when you are traveling.
The bad news is the fact that checked luggage is tossed around, often badly, by the attendants. This is normal, as the staff must embark and transfer numerous suitcases as quickly as possible so as not to delay take-off and disembarkation … But the maneuvers can cause damage to both luggage and its contents.
For this reason, we recommend that you protect the bottles of your electronic cigarette liquids (or any vaping e liquid flavours and e liquid base) in the best possible way. In this way, they will not break during the various boarding and unloading operations and will not cause damage to the rest of the contents of your suitcase.
For example, you can pack the containers with newspaper to protect them from impacts, and store them in cardboard boxes further lined with fabrics or paper, so that they can absorb any leaks (also caused by pressure during the flight).
Ok, now you know almost everything about transporting e cig liquid by plane. But are you sure that the destination country accepts them?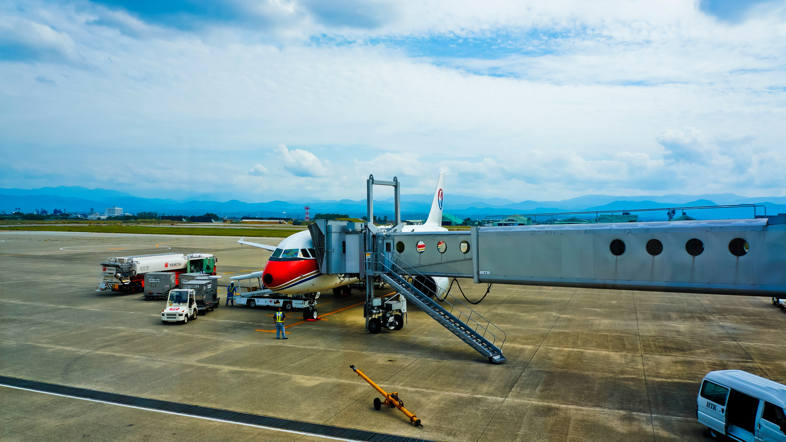 Electronic cigarettes on the plane and international trips
If you have to travel within the European Union there is no problem: the rules on electronic cigarettes are identical to those in force in the UK. This is different for non-EU flights, as some countries do not accept electronic cigarettes or liquids from other states.
Not knowing your country of destination, we cannot adequately advise you in this regard, but we suggest that you check very carefully what the provisions on the transport and use of electronic cigarettes and related products are.
For example, in Thailand you would risk jail (seriously) if you bring an e cig with you, in Japan you cannot bring electronic cigarette liquid nicotine and in other countries, for example in some of Asia and America, the laws vary from region to region.
Read also: Is vaping without nicotine bad for you? Here there is the opinion of Umberto Veronesi
In conclusion
Vaping liquids are not subject to any restrictions, if embarked in the aircraft hold, but we recommend that you protect them adequately so that the bottles could not be damaged (and wet the contents of your suitcase).
Furthermore, if you have to travel to a non-EU country, we strongly recommend that you inform yourself about its specific regulations on e cig flavours and e liquid for electronic cigarettes, so as not to risk problems with the law. However, in the European Union, the same legislation applies as in the UK.
Have you checked that you can bring your vaping products abroad? Very well: stock up for your trip and buy e liquid and the best products on Terpy now!