Modified on: 23/08/2022
How to make dense smoke with the electronic cigarette?
Many people can play with "smoke" (or steam) using the electronic cigarette; these games are called tricks. These e liquid vaping games consist of particular effects such as gigantic clouds of dense smoke, dragon breath and smoke rings.
The tricks, which can be performed thanks to the denser smoke than normal, are truly hypnotic since the vapor of the e cigarette liquid remains in the air for some time.
The effects are really amazing, and if you are reading this article you probably want to dedicate yourself to Cloud Chasing, or the practice of vaping very dense clouds.
Today we will help you to solve your doubts on how to make more vapor with the electronic cigarette, or rather how to make more dense vapor, so that you can start right away.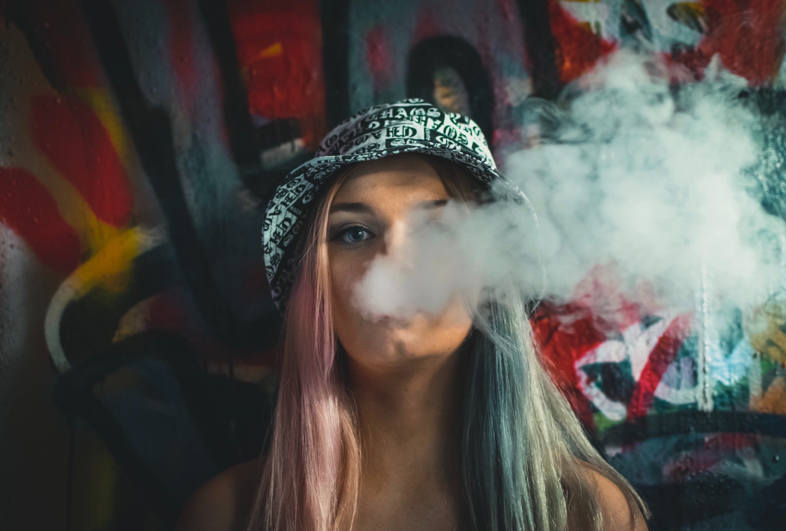 Electronic cigarette and dense smoke thanks to vegetable glycerin
The data you need to know if you want to create large clouds of very dense vapor is that this effect can be given by vegetable glycerin (VG). Vegetable glycerin is the basic component of e-cigarette liquids together with propylene glycol (PG), therefore it is found in all vaping liquids and in the e liquid base.
Vegetable glycerin, also called glycerol and abbreviated as VG, is a viscous, dense, transparent and odorless natural compound. Its consistency makes vegetable glycerin particularly suitable for giving body to the steam produced during the vape.
Those who practice Cloud Chasing and games with smoke know well how essential glycerin is for the success of tricks (but also the absence of wind and the type of battery and atomizer play a fundamental role in this regard).
So, which vaping liquids to choose, so that glycerin can help you create the clouds of vapor?
Read also: Can I bring the batteries on the plane? Yes, but you still have to pay attention to these 5 things
How to make more vapor with the electronic cigarette: choosing the right liquids
Regarding e-liquids you have two possibilities:
buy ready-made liquids for electronic cigarettes,
make them at your home in order to fully respect your needs.
If you want to buy premium flavours, tobacco, creamy or fruity flavours and you have the desire to make clouds of vapor, then you should choose e-liquids with high percentages of vegetable glycerin.
For example, on Terpy you have the possibility to buy e cigarette e liquid with nicotine UK and without nicotine with a vegetable glycerin / propylene glycol (PG VG) ratio of 50/50 or 70/30.
Considering that you are fascinated by Cloud chasing, we strongly recommend the 70/30 liquids, i.e. with 70% vegetable glycerin and 30% propylene glycol percentages.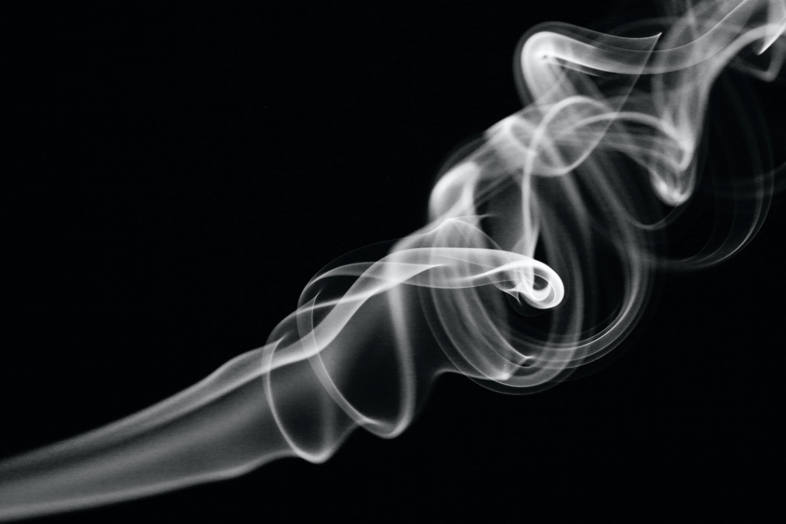 If you want to dedicate yourself to "do it yourself", you can create e-liquids with higher percentages of glycerin. Simply buy these ingredients:
Base liquid ecig with 100% VG, possibly together with its corresponding 100% PG;
vaping flavours to the taste of your choice (choice between tobacco flavours, premium flavours, creamy flavours and fruity flavours);
any liquid nicotine, precisely in nicotine shots as this substance is diluted – by law – in PG and VG.
Also in this case we advise you, when dosing your vaping liquids, to choose larger quantities of VG, if not 100%. Glycerin carries less flavours than propylene glycol, so also consider this factor when adding the flavour drops.
With high percentages of VG, to feel more flavour in the electronic cigarette you have to add more drops than the classic quantities, otherwise the taste is bland.
As we have anticipated, even the electronic cigarette itself affects the density of steam clouds.
Electronic cigarette that makes a lot of smoke
Choosing an e-cigarette for trick could be difficult, but today we will recommend different models suitable for the case. These e-cigarette models are suitable for DTL shooting, have very high performance and guarantee a nice full-bodied vape.
Here are what we talk about:
Smok tfv8 Big Baby (great atomizer to start), preferably in the Smok Stick V8 Starter Kit;
Zelos + Wanko RDA;
Profile 1.5 RDA – Wotofo.
Atomizers for Cloud Chasing tend to be recognized by the mouthpiece (drip tip) with a very large internal diameter, dimensions chosen precisely to allow the vapor to escape in large quantities.
Read also: Best practices for vapers: how to dose electronic cigarette liquids
In conclusion
If you want to make a denser smoke with the electronic cigarette, you probably love Cloud Chasing or you want to practice some tricks to amaze your friends … And maybe participate in some dedicated competition!
Today, we have given you the necessary tips to be able to produce very dense vapor, indicating which electronic cigarettes are best suited to Cloud Chasing and which liquids are perfect for this purpose.
So what are you waiting for? Buy e liquid and the best products for vaping on Terpy now and choose liquids or bases with a high content of vegetable glycerin to make very dense clouds of vapor!