Modified on: 06/12/2022
Here's a simple guide to finding the ideal compact electronic cigarette to meet your needs
Since the first e-cigarettes became available, the world of vaping has evolved enormously.
Today, there are cheek smokers, lung smokers and nicotine-free e-cigarettes… But there are so many variables!
In addition to their functional characteristics, e-cigarettes are also unique for size: larger and smaller cigarettes perfectly mimic analogue cigarettes.
However, finding the ideal device can be difficult when faced with this rich scenario.
How do you choose a quality, compact electronic cigarette?
What should you consider before making a purchase?
Here are three simple tips to help you buy an e-cigarette that is comfortable and portable, and performs well!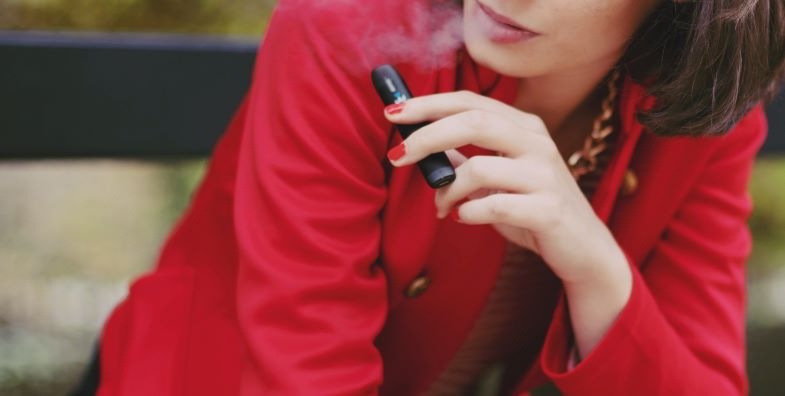 Compact electronic cigarette: how to choose the ideal size
There are many reasons to choose a compact e-cigarette. For example, you may have to travel a lot for work and need a device that fits comfortably in your pocket, you may want a smaller and more elegant e-cigarette that you can show off in more formal settings, or you may simply not like devices that are too flashy and bulky.
To find the ideal size for your next e-cigarette, we recommend that you ask yourself two questions:
where will I store the device between uses?
Where will I use the e-cigarette?
Depending on your answers, you will realise that it may be better to opt for a medium or small-sized cigarette for vaping your beloved e-cigarette liquids.
Suppose you are looking for a compact and powerful e-cigarette that doesn't take up too much space at home or in the office and is convenient to carry around in your bag or car. In that case, you might consider the iSolo R, an e-cigarette with a diameter of 2.7 mm and a length of 118 mm.
If, on the other hand, you need a device that you can only use on the move and which, therefore, is mainly convenient to put in your pocket, the best e-cigarette for you should be a thinner one, such as the eGo AIO (it has a diameter of only 19 mm).
When choosing the size of your next electronic cigarette, therefore, think about both the contexts in which you intend to use it and the space you will have available to store it.
Battery life: think about the autonomy time you need
Before you're won over by the appearance and small size of a vaping device, you must pay close attention to its technical specifications.
In particular, you should pay attention to the battery life so that you don't run the risk of not being able to vape in the middle of an evening or work trip when you can't recharge your device.
The I-Just Mini e-cigarette you'll find on sale in our Terpy store, for example, despite being very compact, has an 1100 mAh battery that means you don't have to recharge it more than once a day. So it is ideal for those who spend many hours out of the house and don't want to give up tobacco, creamy or other categories of liquids in any context!
If, on the other hand, you are looking for an e-cig that you can take with you on short trips, you can opt for a device with a slightly less powerful battery so that you can prioritise small size.

Focus on power: what kind of smoke do you prefer?
If you already have some knowledge of vaping devices, you will probably have realised that it tends to be the case that e-cigarettes for lungs are larger and those for cheeks smaller.
Does this mean that a compact e-cigarette can only be used for cheek smoking?
Not quite.
Of course, you will not find the best lung-fuelled electronic cigarette among the compact devices, but neither will you find cheap devices that generate little vapour.
Suppose you want to know which e-cigarette produces the most vapour when looking at several devices. In that case, you have to pay attention to the power and airflow or opt for a device that allows you to adjust the parameters according to your taste.
Take the Wismec R-40, an e-cigarette for sale in our online store, as an example.
This device allows you to interchange different resistances to customise the type of throw (ideal for enjoying different types of vape liquids).
Despite being very small, this e-cigarette also allows you to enjoy a generous and adjustable airflow depending on the coil you decide to use.
With a compact e-cigarette like this one. Therefore, you can vape, generating more or less vapour depending on your preferences.
Read also: Electronic cigarette nozzle: what it is called, choice and costs
To conclude
To sum up, if you are planning to buy a new compact electronic cigarette, you should consider the contexts in which you will be using it and the places where you will be storing your e-cigarette between vapes to find the suitable device for you.
In addition, it is essential to consider how you prefer to vape (do you prefer a lung shot or a cheek shot?) and how many hours of autonomy you would need to avoid the risk of the e-cigarette battery running out while you are out and about.
By following these tips, you will undoubtedly choose a small, good quality electronic cigarette!
If you visit our Terpy.com store, you can find some proposals that might be suitable for you, but also different types of e-liquid bases, electronic cigarette flavours, liquid nicotine and everything that might make your vaping experience satisfying and unique!
We look forward to seeing you in our stockpile. See you soon!