Modified on: 13/05/2022
Characteristics of the best liquids in terms of quality for E-Cigarettes
For electronic cigarette lovers, nothing is as difficult as choosing a good e liquid. There are so many brands, shades of flavours and customization possibilities which can be baffling for customers.
There is also the possibility of creating your own personalized e cig liquid by purchasing all the components separately (diy e liquid, e cig flavours, liquid nicotine). Playing at alchemy with liquids for electronic cigarettes is fun and can lead to interesting solutions, but often it ultimately leads to failure.
Fear not! We've created this guide to the best e cigarette liquid, providing valid reference points for creating your own perfect liquid.
The first distinction: nicotine yes or no?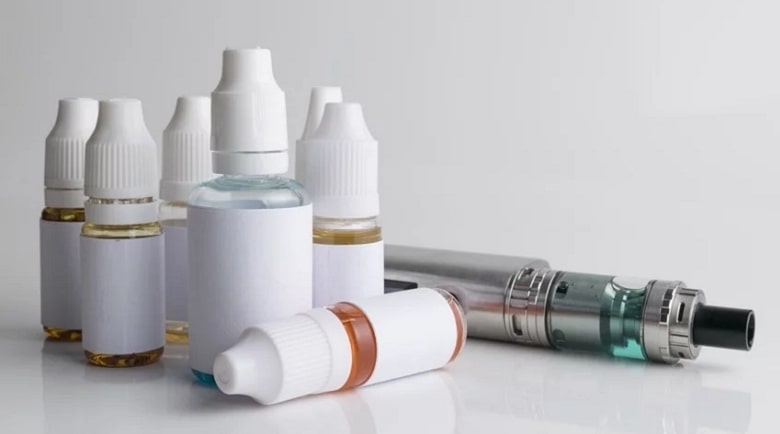 We will first address a fundamental distinction surrounding electronic cigarettes.
This distinction is cigarette related: a way to allow nicotine addicts to replace the traditional cigarette, as we are all familiar with its negative effects.
The electronic cigarette allows you to take nicotine not through combustion, reducing both the time necessary for the body to dispose of the substance (from the 20 years necessary to dispose of the effects of a cigarette to just 2 days for the electronic equivalent), and the intake of other harmful elements such as tar, benzene and other highly carcinogenic substances.
However, the electronic cigarette is also proposed as a hobby with a certain playful aspect. Cloud chasing, a practice halfway between leisure and sport, consists of blowing large clouds of vapour using an e-cigarette.
In addition, the typical gestures of smoking can remain even once nicotine addiction is eliminated, hence liquids that are completely free of them are seeing an increasing diffusion.
Below we have ranked the 5 best e cigarette liquids for with liquid nicotine, and the best 5 without.
Best 5 vape liquids with nicotine
The products we present here are available in various nicotine concentrations. Obviously, the choice varies from smoker to smoker.
If you are used to consuming a large quantity of cigarettes per day, then it is better to start from higher concentrations, in order to prevent a premature return to old unhealthy habits due to abstinence from the substance.
If one's goal is to stop smoking, over time the concentration of nicotine can be progressively reduced.
1 – Dea Flavor Mexico
This is an excellent tobacco e liquid, designed for those who love the aromas of Virginia and Latkia. The intense smell of old tobacco left to dry in the old snuff boxes is enriched by biscuit flavours.
The taste of Flavor Mexico is intense but not very strong on the palate, leaving a velvety sensation in the mouth. This suits smokers who enjoyed tobacco flavour and do not want to give up the richness of an intense smoke.
E cigarette nicotine concentrations range from a minimum of 4mg to a maximum of 18mg. Furthermore, (if you don't wish to change e liquids) Flavor Mexico is also available in a nicotine-free version.
2 – La Tabaccheria Yellow
La Tabaccheria is a company specializing in tobacco leaf extracts . Yellow is an e liquid with a light, sweet and slightly smoky taste.
The focus is on a tobacco leaf aroma without additional flavours, which is why we have assigned it a solid second position. Designed for ex-smokers or those looking for a professional taste, Yellow detaches itself from other competitors because of the possible unexplored aromatic universes.
Yellow is available in nicotine concentrations ranging from a minimum of 4mg to a maximum of 12mg. It is also available in a nicotine-free version.
3 – Eliquid France Relax
Eliquid France is famous for working on tobacco bases. With Relax, the company wanted to experiment by adding – on a blond tobacco base – notes of biscuit, shortcrust pastry, roasted coffee and vanilla.
The resulting product is sweet on the palate, without tiring over time as the various aromas are well balanced and leave a complex flavour into the mouth.
This is a good product because it does not tire those who, accustomed to smoking cigarettes, are brought to appreciate tobacco flavour e liquid that leave the mouth dry. Yellow tobacco is not completely overwhelmed by other scents and can provide pleasant surprises.
With Relax, Eliquid France wants to introduce smokers into the full aromatic complexity that e cigarette liquids can offer. The 3rd place ranking is because not everyone appreciates liquids with sweet notes.
Available in nicotine concentrations ranging from a minimum of 3 mg up to a maximum of 18mg, Relax is also available in a nicotine-free version.
4 – TNT Vape Fresh Bullet
With Fresh Bullet, TNT Vape wanted to break with the tradition of tobacco e liquids and let smokers experiment with new sensations compared to cigarettes.
The mix on which the Fresh Bullet is based is a well-blended mixture of lime, blueberry and peppermint. On the palate, the liquid leaves a feeling of deep freshness that does not give lose sweet nuances thanks to the blueberry.
This liquid deserves 4th place precisely because either you love it or you don't. In fact, the mentholated flavour brings to a smokers memory old habits, such as consuming fresh drinks or candy after smoking, to balance dryness in the mouth. An overall pleasant experience.
Fresh Bullet is also available without nicotine and in concentrations ranging from 4mg to 16mg.
5 – Vitruviano's Juice Donn'Amalia
Talking about high quality liquids that break with the flavours of tobacco, the 5th place goes to Donn'Amalia of the Italian company Vitruviano's Juice.
A solution that will make lovers of creamy flavours go crazy, with a complex mix of caramelized almonds, custard, pistachios, toasted hazelnuts and vanilla. A direct jump into the festive atmosphere of the Neapolitan traditions, with aromas and flavours typical of traditional festival products.
The research behind such a complex taste, that never tires the palate, has undoubtedly been meticulous, which is why we have awarded this liquid 5th place. It didn't place higher as it is a liquid almost exclusively designed for lovers of sweet and creamy flavours.
Donn'Amalia is available both with and without nicotine and in concentrations ranging from 3mg up to 9mg.
5 best liquids without nicotine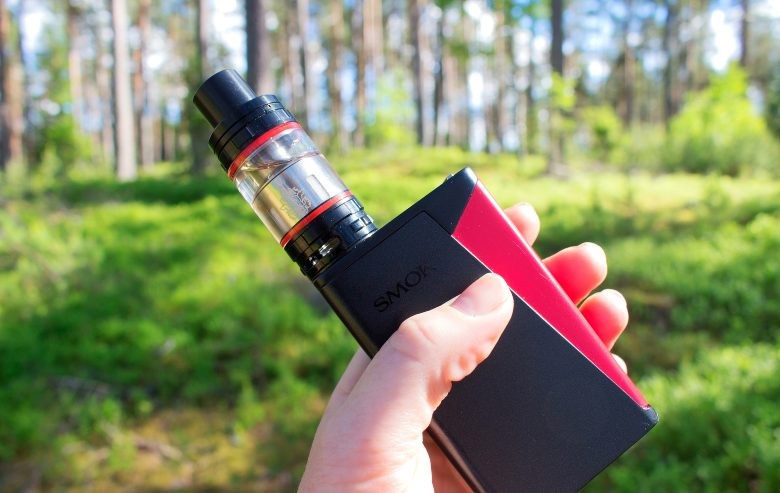 The universe of liquids for electronic cigarettes without nicotine could be called the Fantasy Kingdom. The choice, for us, has been complicated. Actually, considering the needs of smokers, companies have the possibility to enjoy their choices.
In the event that your favourite liquid does not appear on our list, keep in mind that it is a personal ranking and that choosing only five products is really difficult. Here are the most emblematic, significant liquids.
1 – Wotek (various flavours)
In first place, we have included the Wotek series for the quality that characterizes its liquids. Wotek also sells overall packages of major aromatic flavours on which it has specialized. These include: green apple, orange, grapes, banana, cherry, strawberry, watermelon, coke and melon.
In this way, you can experiment fruit flavour with extremely varied notes, which are able to satisfy both palates accustomed to sweet flavours and those who do not despise notes of freshness, notes of citrus or delicate flavours such as watermelon and melon.
Read Also: Best liquids to vape during winter: 3 tips to make the best decision!
2 – Salcar (various flavours)
Salcar produces overall packages of the major aromas perfected in its laboratories.
Salcar is a solution particularly suitable for all those are looking for exotic flavours, such as chocolate, coffee or green tea liquids. In addition to these, there are also more standard flavours that satisfy those with a love for anonymous tastes.
The quality of the liquid makes it suitable for any type of electronic cigarette, even the cheapest models.
3 – Biofumo (various flavours)
The series of products of the Italian Biofumo is decidedly interesting: alongside the monothematic flavours (Rum and Mint surprised us in particular), Biofumo also offers special solutions, such as the Gold and Jamaica flavours, with a complex mix of aromas and nuances.
The thing that convinced us to include Biofumo products in the ranking is the possibility of mixing them with other liquids for electronic cigarettes, in order to experiment with new solutions in search of one's own personal preference.
4 – Thorvap (various flavours)
The solutions proposed by Thorvap present a wide range of flavours ranging from traditional tobaccos (Virginia and Tobacco being the most famous) to fresh ones (Menthol and Mint King), obviously passing through the compounds elaborated by the company's experts, such as Gold & Silver.
Thorvap, like some established companies in the sector, suggests the "Satisfied or refunded" formula. If the customer is dissatisfied with the product, he immediately receives a refund thanks to the help of excellent customer service.
5 – IMECIG (various flavours)
Last but not least, products of IMECIG are characterized by one of the best quality / price ratios around.
The liquids of IMECIG stand out thanks to the complex aromas that manage to range over the possible tastes. From the freshness of the Arctic Ice, made with mint, to the sweetness of Queen and the complexity of Rock and Knight.
These liquids come in 10 ml bottle with a special nozzle, which makes the refilling of the cigarette particularly simple.
5th place is deserved. The offer may not be the most original, but it certainly represents one of the most suitable products for beginners.