Modified on: 06/12/2022
Tastes for electronic cigarette? Here are the very unmissable vape liquids for your summer
If you always love trying new tastes for your electronic cigarette and never get tired of updating yourself, this is definitely the in-depth study for you. Today we will talk about aromatic e liquid flavours for electronic cigarettes with nicotine and without nicotine (you can choose according to your needs) that you can find on our Terpy online shop!
We will focus in particular on summer tastes, so that you can spend this summer 2020 in the best way thanks to the perfect vape liquid with nicotine or without nicotine for the beach or for beautiful sunny days.
Are you ready? So let's start immediately with our ranking of e cig liquid, ideal for the summer!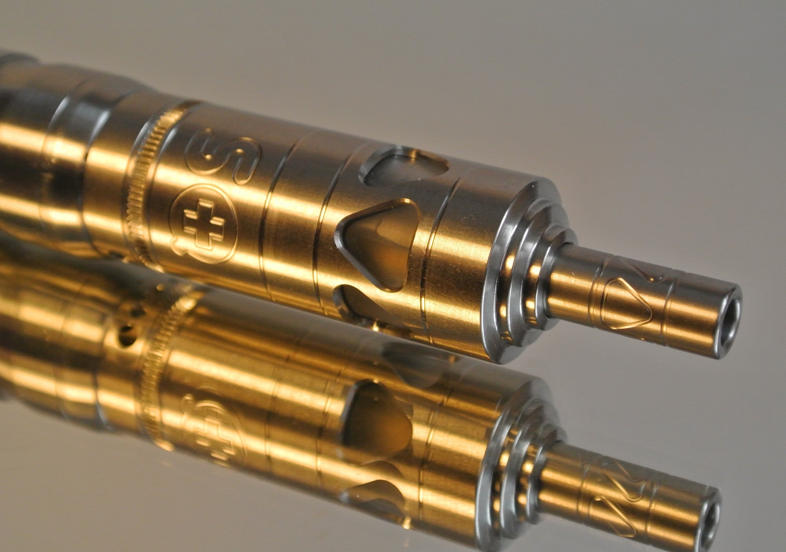 1) Tobacco liquids with summer flavours? For your electronic cigarette choose Summer Tobacco e liquid!
Are you looking for e cigarette nicotine liquid, you need to know that Summer Tobacco is the perfect liquid for summer 2020! It is one of the most requested liquid nicotine by our customers as it isaromatized with fantastic floral and fruit flavour.
Your vape experience will be characterized by a tobacco flavour with notes of watermelon, apple and banana, made even fresher by the slightly mentholated and herbaceous aftertaste.
Imagine vaping this explosion of flavours during a beautiful summer day at the sea, in a pool or a mountain … They could only improve your summer relaxation break!
On Terpy you can find it in both liquid nicotine and nicotine-free versions and you can choose the PG / VG ratio according to your personal tastes. Don't miss it!
Read also: 3 (classic) reasons why your electronic cigarette is leaking liquid
2) Creamy liquids with summer flavours for your electronic cigarette? Try our Stracciatella e-liquid now!
There is no better way to enjoy a summer day than vaping an excellent creamy stracciatella liquid and, if you are a true ice cream lover, Stracciatella is definitely one of the vape liquids you should add to your collection.
Accompany your 2020 holidays with delicious flavours such as chocolate, cream, vanilla and of course hazelnut: when you don't have a good ice cream with you, you can vape it in total relaxation thanks to this e cigarette liquid!
Stracciatella is sweet, one of the most requested among our e liquid e-cigarettes online, and in addition to a good ice cream, it could also remind you of one of those delicious cream and chocolate cakes that you ate as a child at your friends' parties.
Try it!

3) Fruity liquids with summer flavours? Exotic is one of the most popular vaping liquids for the summer season!
Savoring a liquid with exotic flavours is certainly one of the best scenarios to accompany your summer 2020. It is no coincidence that among the most requested fruity e liquid on our shop we find the Exotic e liquid, which (as you can imagine from its name) allows you to travel with your mind to tropical destinations, places where you can sip coconut or pineapple juice straight from the fruit and relax on a sunbed on a beautiful beach.
Exotic remembers the flavours just mentioned: coconut and pineapple have the predominance, to which are then added the citrus flavour of oranges, melon and fresh mint.
It will be like sipping a great cocktail on an exotic beach: play some good music while relaxing with your electronic cigarette and let yourself be transported by imagination!
Read also: Electronic cigarette: average price and main characteristics of the best
Bonus electronic cigarette flavours for your summer 2020
If the tobacco flavour e liquid, fruity and creamy liquids described above were not enough, we can add some of our customers' favorite special liquids to the best flavours for your summer. Here are:
Fresh Pineapple
Fruit Chupito
Forbidden Fruit
Let's see below the characteristics of these liquids for electronic cigarettes that will make your summer really special!
Fresh Pineapple
Have you ever tasted delicious cookies or a pineapple cake? If you haven't done it yet, run to try the Fresh Pineapple vape base … And try it even if you have already eaten these sweets, as it is a special liquid capable of recalling both the taste of pineapple and the sweet taste of fresh baked cookies.
Fruit Chupito
Do you love the taste of fruit Chupitos and your summer season is always marked by its shots? Then Fruit Chupito liquid is right for you!
The predominant taste of fruit (in particular peach, strawberry and melon) gradually mixes with that of vodka, making this special liquid perfect as an after meal or for a summer evening.
Forbidden Fruit
A very special e liquid for those who love intense and extremely fruity tastes! If you love to enjoy liquids that recall the taste of fresh fruit, Forbidden Fruit could be your best ally for this summer season.
With a marked prevalence of exotic fruit and watermelon, you can vape by imagining yourself in a hammock, surrounded by nature with the sea water as a background music.
Tastes for the electronic cigarette? Choose the best on Terpy.shop! Today we told you about the e cigarette nicotine liquid and without nicotine perfect for the summer season, but don't stop here: view our catalog and let us know which liquid you loved to accompany your summer 2020 evenings!