Modified on: 06/12/2022
Here are the most important requirements for electronic cigarette kits and average market prices
If you are thinking of buying an e-cig to vape tobacco or other e liquid, you will probably be interested in knowing what characteristics a good electronic cigarette must have and the average market price. In fact, vape liquids must be vaporized with an electronic cigarette to be inhaled: there are thousands of models to choose from, so many that they are too many.
However, not all of them are really valid and it may happen that you buy a poor quality product or one that is not suitable for your needs. However, there are some parameters that can help you to invest your money well and avoid bad choices or different products from your tastes.
We have decided to write this article to give you a hand in identifying which device can be right for you, in order to make a quality purchase to vaporize your e cig liquid. These are some simple tips on how to evaluate the available products on the market.
First of all we advise you to identify which type of vape is more suitable for you, cheek or lung, and in case it's your first purchase, it is undoubtedly better to start with a cheek shot e-cig (MTL), which is more similar to classic cigarettes.
Let's go now to see what are the key features of the best electronic cigarettes.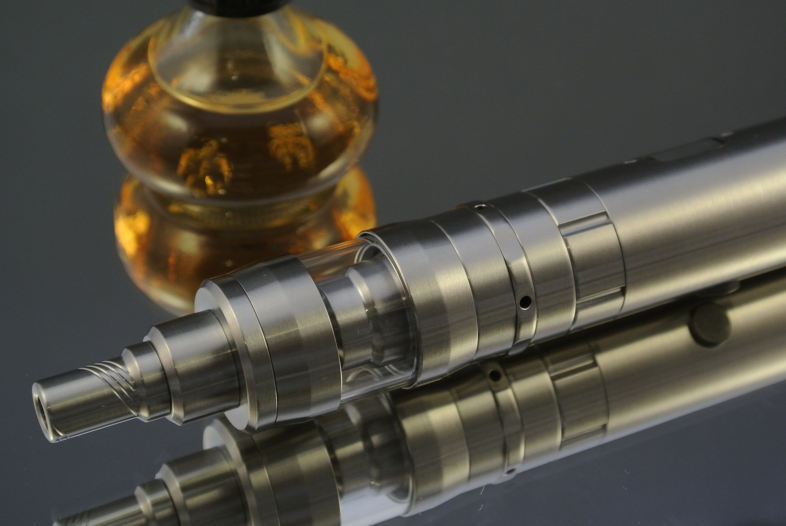 Electronic cigarette: which one to choose for your vaping flavours?
If you are also looking for the best electronic cigarette to vape fruit flavour or tobacco flavour e liquid, there are some specific features that you should look for in the model that inspires you. The first thing to do is to check if the electronic cigarette you like is suitable for the vape category you are looking for:
MTL: cheek shot
Flavor / cloud chasing: lung shot
In this way you will carry out a first choice among the many models that the market offers and you will begin to orient your choice towards the right one. Secondly, check what type is the battery that powers the electronic cigarette kit you like: this is an amount expressed in mAh (Milliampere / hour) and the higher this number, the longer the battery will last (under 900mAh, they will not last a full day).
Read also: The substantial difference between e cig flavours and e liquids
All e-cig box mods are rechargeable but some have an embedded battery, as in new generation smartphones, and others plug in a battery that is sold separately (check this before buying it, so you don't find out when it gets home ). Basically, a good box with an embedded battery is very convenient for its compactness, but it is also true that if it has problems you will not be able to do anything to remedy it, as having it repaired would probably be more expensive than buying a new one.
Therefore, after making this choice, it is the turn of the tank capacity: electronic cigarette liquids with nicotine base liquid uk, or without, must be placed inside to be vaporized, but often we tend not to consider their capacity. The smallest ones are around 2ml, while the largest ones range from 4 to 6ml: the choice of this factor is important if you want an e-cig to be loaded with vape flavours once a day and not have to carry the bottles with you.
With these small tricks, you can begin to better evaluate the e-cig models that you will find in front of you and make a targeted and conscious purchase. Now let's see what is the average market price of electronic cigarette kits.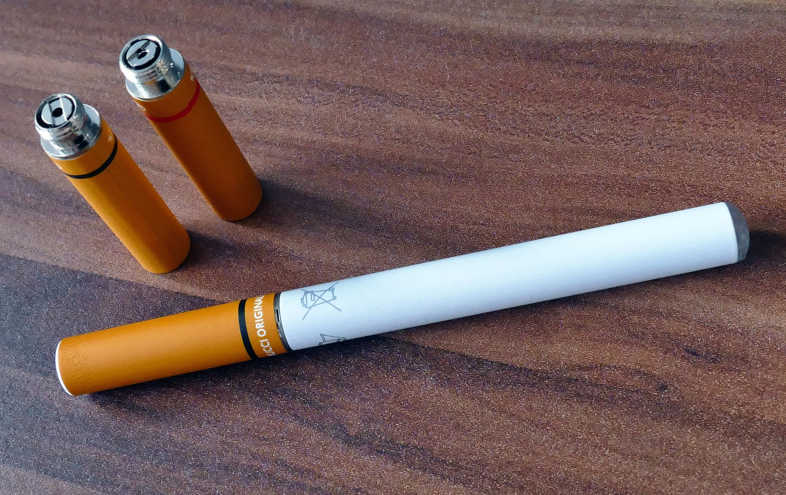 Vaping electronic cigarette: here are the average market prices
The electronic cigarette is a very important tool, because its use instead of the classic cigarette leads to a 95% reduction in the risk of lung damage (Public Health England). It is therefore a device very common in recent years and we can see it from the exponential growth in the number of companies producing e-cig and liquid vaping.
Therefore, the offer is very wide, suitable for all budgets, from the fullest to the lightest: basically, it is a question of establishing your budget before understanding what price range to refer to. As for the first purchase, the advice we give you is to allocate a fund from € 30 to € 50 (depending on your availability), so you can choose a mid-range product, not too expensive but a well made and functional one.
Buying your first e cigarette on Amazon or similar websites is not the best choice you can make, as you would not have any sector assistance to refer to. Our advice is to buy the electronic vape base cigarette on specialized sites, as well as liquids, in order to contact a professional retailer that deals with higher quality products.
Depending on your budget, you can purchase high-quality entry level products, as you can see in the examples below:
Minifit – Justfog: 13€
Zumix – Unisvapo: 30€
Nautilus AIO kit – Aspire: 35€
Kirin MTL kit – Kizoku: 40€
Zelos 50w 2:0 kit – Aspire: 50€

These are just a few examples of e-cig models that are excellent for starting vaping e cigarette liquid of all kinds, with which you can have an excellent vape experience, both for beginners and the more experienced.
Read also: E liquid base: that's why they are not all the same
Why choose Terpy liquids for your electronic cigarette
As you have read in the previous paragraphs, choosing the best electronic cigarette is not at all simple. However, with the precautions we have suggested, you could more consciously choose a quality model suitable for your person. Moreover, if you really don't want to puzzle your brain, you can opt for one of the e-cigs that we suggested a few lines ago.
As soon as you have purchased your perfect e-cig, you will need to combine it with electronic e cigarette flavours of equal quality, like those of Terpy. In our online shop you will find vaping liquids for all tastes:
Special liquids With the dozens of different flavours of our e liquid flavours you can have fun finding your favorite, perhaps discovering one more suitable to be vaped all-day and another, more full-bodied, only sporadically for tasting. Let yourself be carried away by the inebriating flavours of Terpy vaping liquids: quality liquids at an unbeatable price!