Published on: 21/02/2022
Are you looking for nicotine for your vape liquids? Here is where to buy it.
As well as being healthier than an analogue cigarette, using an electronic cigarette also allows you to personalise your vaping experience in all respects.
When vaping, you can choose which liquid to use, at what temperature to vaporise it, what density the vapour should have, and so on.
But that's not all: in the world of vaping, you can also create e-cigarette liquids yourself, by buying liquid nicotine, e-cigarette flavours and neutral bases to mix to your liking.
If you want to experience this, you may have wondered where to buy nicotine for e-cigarettes.
Is this product readily available?
In reality, not all specialised vape shops offer liquid nicotine, and it is often difficult to know whether it is a safe product or not.
Over the next few lines, we'll tell you about liquid nicotine, which is available from Terpy. It's the perfect product to customise your e-liquids and help you gradually reduce your nicotine intake.
Here's everything you should know about this great product.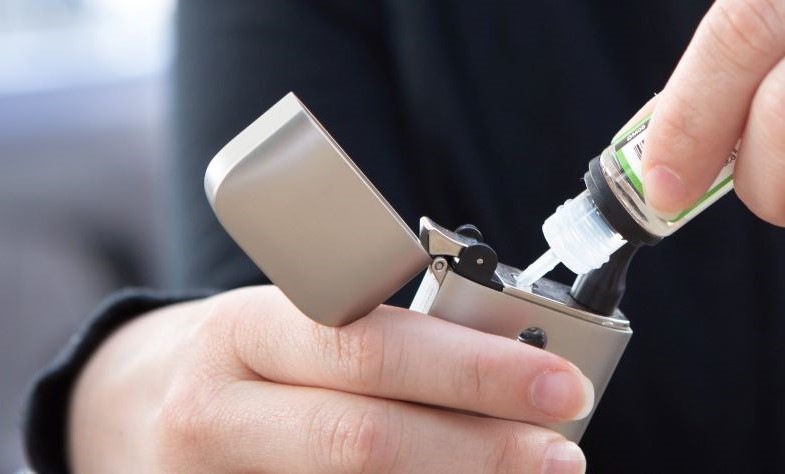 Liquid nicotine on Terpy: the perfect ingredient for customised vape liquids
If you wondered where to buy liquid nicotine for your electronic cigarette, Terpy is the shop for you.
In our online store, you can buy nicotine bases with a choice of 10 ml or 20 ml bottles, and a 50/50 VG/PG or 100% VG base.
As well as being a quality product, made from the best raw materials and according to the highest safety standards for electronic cigarette liquids, Terpy liquid nicotine is also effortless to use.
It is contained in a small bottle with a dropper, which allows you to dose it with the utmost precision, thus avoiding accidental spillage.
Read also: Fruit flavoured e-cigarette liquids: here are the best of 2021
Why buy liquid nicotine concentrate?
If, while shopping for ingredients to create your own vape liquids, you've been wondering why you would prefer to buy concentrated liquid nicotine instead of the base liquids that come with it, the answer is simple.
By choosing to purchase the nicotine bottle and e-liquid bases separately, you will be able to customise the dose of the first ingredient as you wish, without having to choose from the nicotine percentages offered in ready-made liquids.
What's more, by using a ready-made nicotine base, should you decide to reduce your nicotine intake, you will have to wait until the end of the bottle or put it aside to buy a new one.
If you opt for a neutral base, vape flavourings and liquid nicotine separately, you can reduce the dosage of the latter to your liking by making your own adjustments.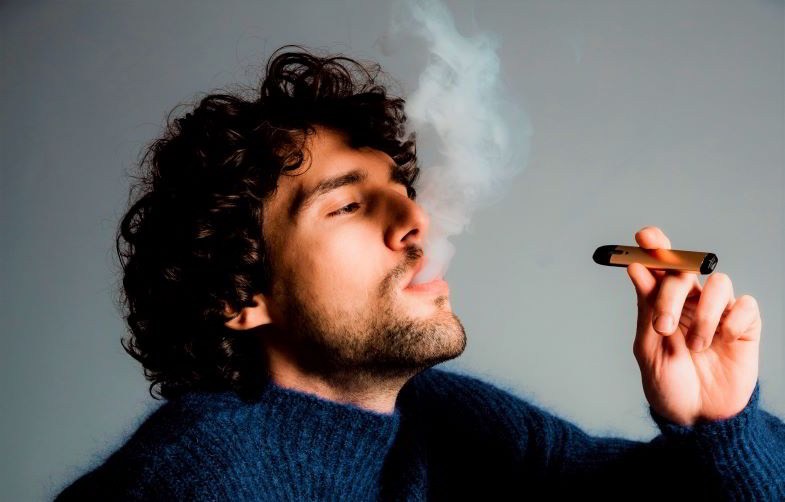 How do I use pure liquid nicotine for electronic cigarettes?
The nicotine bases you find on sale on Terpy cannot be put directly into the atomizer (as you would do with tobacco, creamy liquids, etc.) but, before use, they must necessarily be diluted in neutral bases.
Warning! This is not an option, but it is the only way liquid nicotine can be used, to avoid problems!
When choosing the percentage of product to add to the base, you should ideally consider the amount of nicotine you have previously consumed, either through ready-made liquids or analogue cigarettes. Based on this, you can choose whether and by how much to decrease the dose.
Still on the subject of use, once you have handled the nicotine bottle, we recommend that you store it in a safe place so that it cannot be accessed by children or minors in general.
As stated on the packaging, nicotine can be very dangerous if swallowed!
Read also: Electronic cigarette tobacco liquids: here are the bestsellers from Terpy.
To conclude
Now that we know where to buy nicotine for vaping and how to use it, you can act and customise your vaping experience with the best products.
Visit our Terpy.com store today and take your pick from our range of electronic cigarette flavours and convenient e-liquid base formats (such as the 1 litre electronic cigarette base liquid).
Thanks to our wide range of products, you can create your best vaping experience ever.
We are waiting for you!