Modified on: 23/08/2022
Here's how to bring your e-cigarette liquids on a plane with safety
Do you have to leave on holiday or for a business trip and are you worrying about transporting liquids by plane because of your vaping liquids?
In fact, you are right to think about it, as these products are also subject to the rules that apply to all other liquids, so if you're wrong they could confiscate them!
But here today you can say goodbye to all your fears as, at the end of this article, you will know precisely how to transport your e-cigarette liquids during an airplane trip in complete safety.
Are you ready? Then let's start!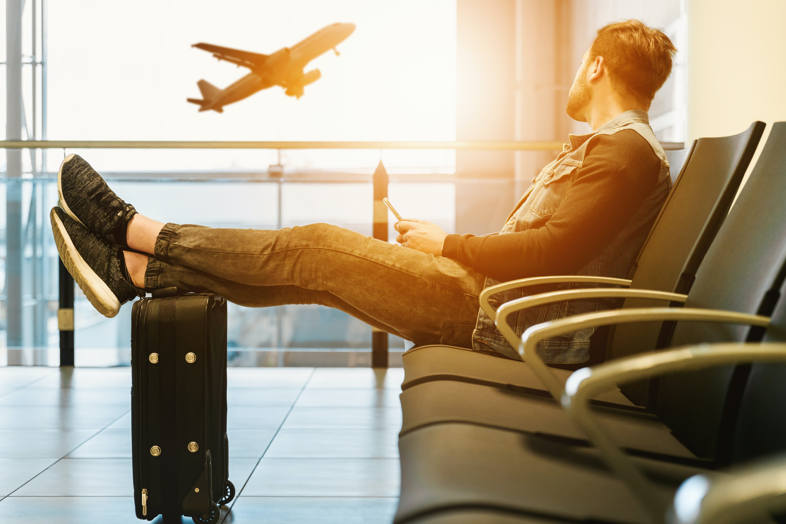 Electronic cigarette liquids on the plane: checked baggage or hand baggage?
If you are obliged tochoose the hand baggage for the transport of e-cigarette batteries by plane, for vaping liquids you can choose both hand baggage and checked baggage.
The difference is that if you decide to put them in the aircraft hold, you have no particular limitations on quantities, while if you carry them in your hand baggage, you must necessarily use containers with a maximum capacity of 100 ml.
The number of containers is not important, but the total capacity should not exceed 1000ml, (1 liter). In addition, you must keep the various containers or bottles inside a resealable transparent plastic bag with a maximum size of 20 × 20 cm.
Don't worry: you can buy the liquid bag on the plane anywhere, even on Amazon or Ikea. Make sure it has a closure, such as a zip or buttons, and that's it. If you only use bottles with a capacity of over 100 ml for your electronic cigarette liquids, we recommend that you purchase a set of bottles + airplane bag in order to make a single purchase and have everything you need to go.
But if you don't want to stress yourself out too much and you have some baggage to check in, just put your vape products in there and that's it.
Read also: Is vaping without nicotine bad for you? Here there is the opinion of Umberto Veronesi
But why is there this limit for transporting liquids by plane?
The rules that limit the amount of liquids in hand baggage depend on purely security reasons. In fact, if someone decided to take a dangerous liquid such as an explosive with them into the passenger cabin, with this limit they could not bring the adequate quantities to create serious damages.
You can carry liquids in the aircraft hold without particular limits (unless it is alcohol, but this is not our case) because in that compartment there are only baggages. Of course, some of them may certainly be very important, but not as valuable as the human lives lost in the event of a terrorist attack.
Back to us: you can check in as many liquids as you want in the aircraft hold and you have very specific limits for hand luggage. But are there any restrictions on the material or type of bottle?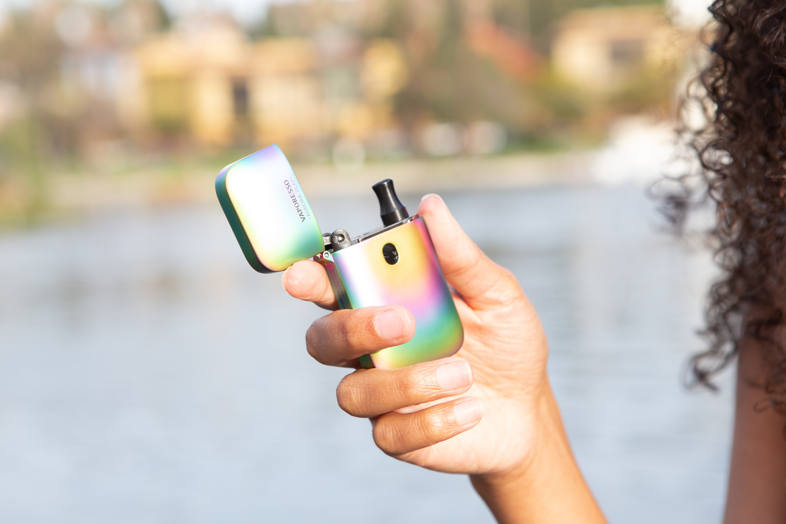 Which bottles to choose for the transport of vaping liquids by plane?
There are countless bottles for e-liquids, but as regards hand luggage, we recommend that you discard those with a needle as you risk confiscation. In fact, you cannot bring sharp or blunt objects on board (also in this case for safety reasons).
Furthermore, if you dedicate yourself to DIY and do not have e-cigarette liquids ready, we suggest you do not fill the containers to the brim: the pressure of the plane could cause unpleasant spills of e-cigarette liquids, which would dirty all the contents of your suitcase.
As for the material, there are no particular restrictions on it. The 100 ml containers to be carried in hand luggage can also be made of glass, as can the bottles to be loaded in the aircraft hold.
Just remember (if you did not yet) to perfectly pack both hard plastic and glass containers because jolts and bumps could break them! For example, you could use overlapping newspaper sheets to wrap the bottles and keep them safe from any breakage and leakage of liquid.
Also, before leaving, remember to check that the destination country accepts electronic cigarettes and vaping products!
Read also: How to put the liquid in the electronic cigarette: best practices
Traveling by plane? Beware of the limitations for vaping liquids and electronic cigarettes
If you travel by plane to move to another city of the UK or a state within the European Union, then you don't have to worry. You can carry the electronic cigarette in hand luggage and vaping liquids in the aircraft hold or in hand baggage (following the rules for transporting liquids by plane).
However, be very careful, if you have to travel outside the EU. If you take an e-cigarette and / or e-cig liquids to Thailand, you risk going to jail. In other countries of Asia and America, foreigners cannot bring e-cigarettes and vaping products, while in Japan you have a restriction on electronic cigarette liquids with nicotine and on liquid nicotine, as this substance is prohibited.
Check carefully the legislation on electronic cigarettes and related products before leaving in order to travel safely and not risk confiscations or criminal implication in a foreign country!