Modified on: 06/12/2022
Here's how to choose the most suitable electronic cigarette liquids for your needs
Do you want to buy an e-cig to quit smoking? But first, would you like to understand how to choose the perfect e liquid?
Above all, you must know that vaping liquids are not chosen exclusively based on taste: even if this is very important, there are further factors that determine which is the ideal product for you.
Specifically, before buying e cigarette liquid, you must evaluate the VG / PG ratio, the taste and any quantities of nicotine. The latter is recommended in order to avoid abstinence without a cigarette smoking relapse.
Let's see all the details about these 3 factors to consider before buying your vape liquid with nicotine or without nicotine.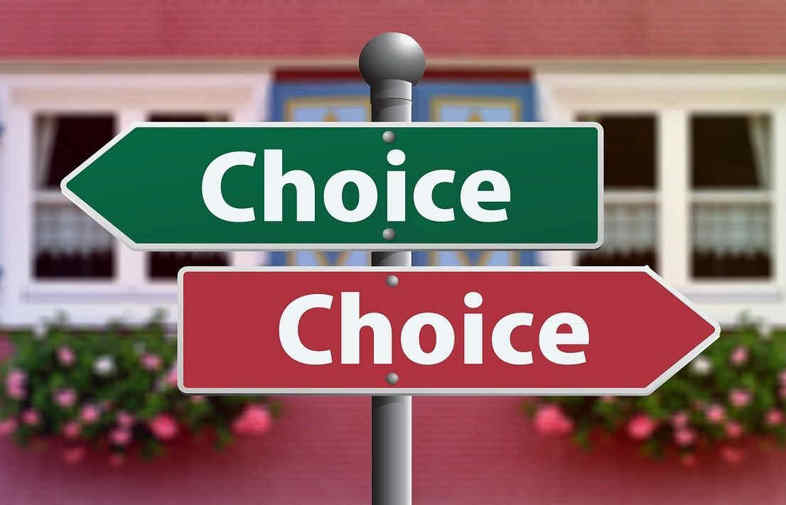 1) How to choose the liquid for the electronic cigarette? Firstly, you have decide the VG / PG ratio
The percentages of Vegetable Glycerin (VG) and Propylene Glycol (PG) that make up the base liquid ecig are fundamental for your vaping experience. Basically, here is what you should know about the VG / PG ratio before choosing your e cigarette flavours:
Higher percentages of Vegetable Glycerin make denser (perfect for cloud chasing, i.e. the creation of very dense vapor clouds) and slightly sweeter e cigarette liquids.
Glycol gives a more intense hit in the throat (HIT) than Vegetable Glycerin.
Higher percentages of Propylene Glycol make liquids tastier (as Glycol transports vaping flavours better than Glycerin). However, at the same time, too high amounts of PG could both make the hit in the throat too excessive and cause some irritation to the airways.
On the market there are ready-made liquids with different PG / VG ratios (for example 60/40, 70/30, 50/50 etc.). If you are a novice vaper, or haven't started yet, we recommend a 50/50 ratio. Over time, you can easily try other percentages, but for now you should choose super balanced proportions, so as not to experience any discomfort when inhaling.
Read also: Glycerol: what it is used for and what is its role in e-cigarette liquids
2) The vaping liquid flavour is essential for choosing your liquid for e-cig!
If you don't want to pour your vaping liquids directly to the sink, check their tastes meticulously. Ready liquids tend to have complex aromatic nuances and their name may not 100% reflect all the tastes you will try during the vape.
However, usually you just need to check the product sheet of each e-liquid to know their aromas in advance.
For example, on Terpy, you will find product sheets written in a meticulous way. If you click on a liquid, you can initially read the aromatic profile that indicates the intensity of the different tastes, and if you scroll further, you will find the complete description of both the flavours and the general vaping experience that you could experience with that particular product.
Trust us, in our shop you will surely find the e cigarette nicotine liquid and e cigarette liquid without nicotine ideal for your needs. In fact, you can choose between:
creamy liquids
premium liquids
Look at the product sheets and buy e liquid that suit your preferences!
At the end, we have named nicotine, because it is the 3rd factor on which your choice of vaping liquids depends.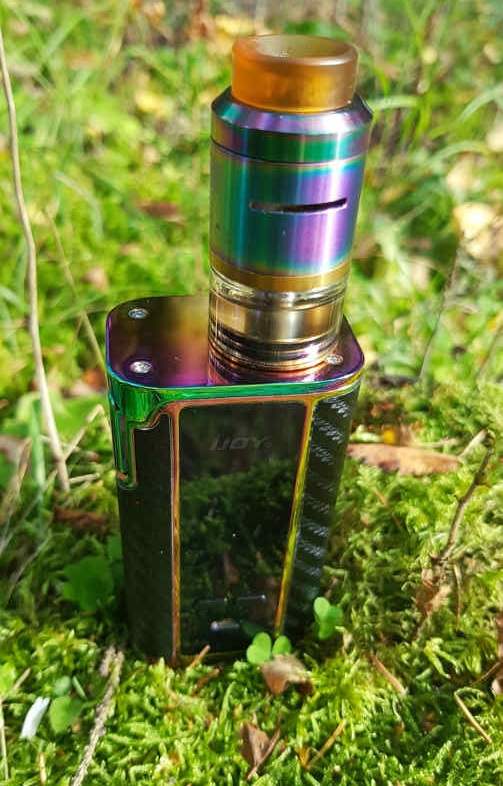 3) Before buying an e-cig liquid, choose the nicotine quantities carefully
If you are switching from the analog to the electronic cigarette, it is important that the vaping liquids contain nicotine, so that you can avoid abstinence from this substance. Nicotine is present in e-liquids (or nicotine shots) in quantities ranging from 0 to 20 mg / ml.
We recommend starting with medium-high amounts of nicotine (for example, from 12 mg / ml upwards) and decreasing them every time you buy a new bottle of liquid, until you reach zero.
You must know that our body absorbs nicotine vaporized with e-liquids more slowly and to a lesser extent than the nicotine absorption speed with the smoke of a classic cigarette, as industrial tobacco contains additives that favor the rapid assimilation of this substance.
Don't worry if your nicotine needs are satisfied after a few minutes from the first puff of an electronic cigarette: it's normal, you just have to get used to it without an analog cigarette relapse!
The e-cigarette can really be a great help to quit smoking both because there are electronic cigarette liquids with nicotine and because you can gradually reduce the quantities of this substance until the addiction is completely eliminated. You also avoid the damage caused by the combustion of tobacco and other substances present in classic cigarettes.
Read also: Electronic cigarette atomizer: what it is, his characteristics and different types
In summary… How to choose the electronic cigarette liquid?
Let's make a brief summary. To choose your liquid vape base you have to consider mainly 3 factors:
The Vegetable Glycerin and Propylene Glycol ratio. If you are new to the electronic cigarette we recommend a 50/50 ratio.
The taste of vaping liquids: read the product sheets carefully when buying electronic cigarette liquids online!
The quantities of nicotine. Nicotine e-liquids are highly recommended if you are trying to quit smoking, as they meet your need for this substance. We also recommend that you gradually reduce the percentages of nicotine in order to defeat the addiction to this substance once and for all (which, as you may know, is very harmful to your body).
Looking for the best electronic cigarette liquids? Then visit Terpy now and be surprised by the quality of our vape products!