Modified on: 06/12/2022
Here are the characteristics of the most suitable liquids for the pod mod
For those who want to quit smoking thanks to the electronic cigarette, the best devices are undoubtedly the pod mods, small and easy to use e-cigs. A mention should be made, however, on e liquid for pod mods, as not all of them are suitable for this class of e-cig. Doubts then arise such as: "Can I vape e cigarette liquid on a pod?".
The answer to this question is yes, but obviously there is a why and, above all, a how. , However, before going into this specific topic, it is good to make a brief introduction, in order to better understand why the pods need liquids with given characteristics.
Pods are electronic cigarettes in all respects and are remember the first generation vaporizers, in which the focal point was to recreate, as faithfully as possible, the tactile and sensory experience of a traditional cigarette. In fact, the elements that characterize the pods are:
Low weight
Small size
Highly contrasted shot (MTL)
All-in-one (cannot be disassemble into parts)
Liquid cartridge (Pod)
Small batteries (and limited life)
The strength of the pods is not the quality of the flavour or the battery life, but, of course, it is the very high level of comfort in carrying them around, thanks to the reduced size and weight. Moreover, the pods are the e-cig most similar to the analogue cigarette in terms of gestures and MTL.
The e liquids for pod mods must have precise technical characteristics, so as not to overly burden excessively on the very delicate resistances through which they vaporize. Let's go now to see how you can mix diy e liquid suitable for pod mods at home.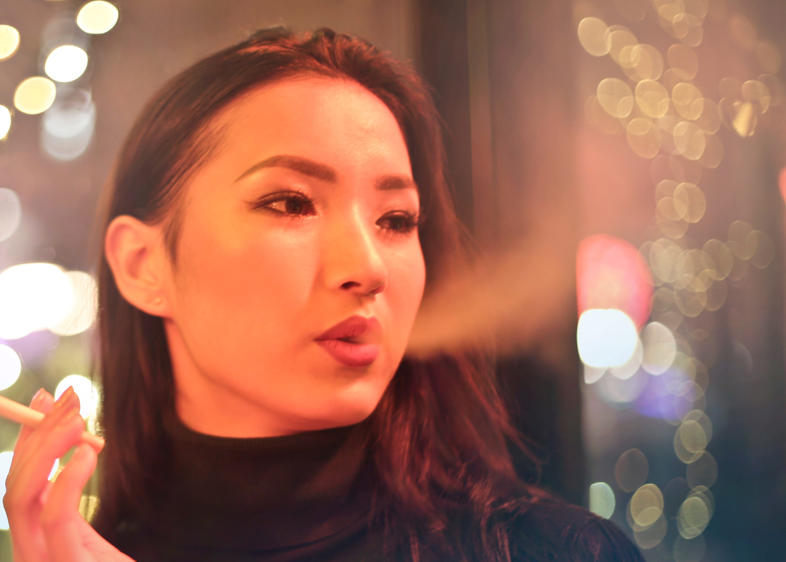 Pod mod: what liquids to use to have a better yield
As mentioned above, pod mod liquids must have specific characteristics – but what does this mean? The resistances that are inside the pod cartridges are very delicate and cannot be regenerated, this means that once exhausted, they must be replaced with new pre-packaged ones.
For this reason, it is not recommended to use very dense liquids, which therefore have a high percentage of vegetable glycerin. Ideal for pod mods 50/50 liquids or, at most, unbalanced on a majority of propylene glycol, which is more fluid than glycerin.
Read also: Flavours and electronic cigarette: why it is important to choose quality
Moreover, pods have a limited aromatic yield and it is therefore counterproductive to have a high content of glycerin, which tarnishes the flavours. It would be even better to include a percentage of double distilled water in your neutral base.
So forget about pod mods with 70/30 liquids, which would be dangerous for resistance during vaporization and would probably create splashes of boiling liquid during inhalation. Instead, you can opt for an equal amount of glycol and glycerin, in order to extend the life of the coil.
If you want to buy e liquid ready-made for pod mods, you will rarely find any specific products for this type of device. In fact, there is no official limit to the use of liquids in pods, but a good seller should be able to advise you on this.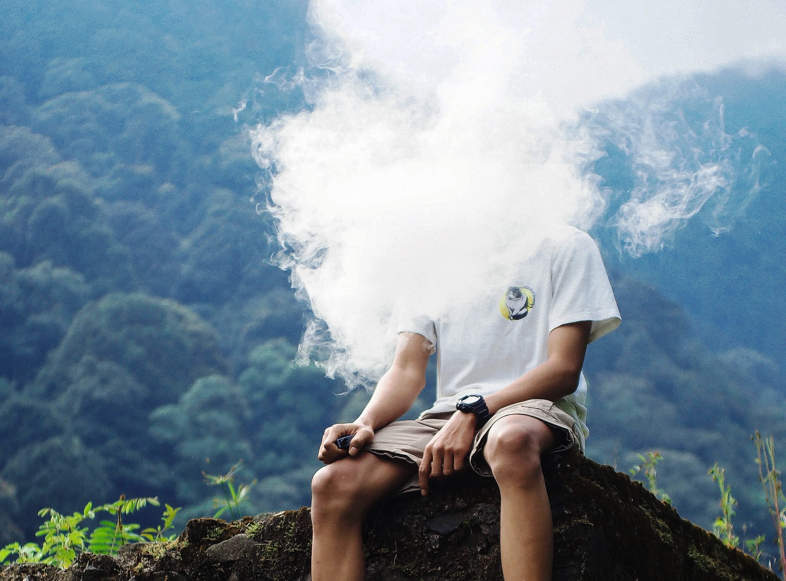 Best flavours for pod mods: which ones are the most popular
If you are wondering which are the best premium flavours for pod mods, it probably means that you too have been fascinated by the convenience of these electronic cigarettes. It must be said that these models are created to vaporize synthetic liquids, but in recent years technology has allowed us to also include organic liquids.
In fact, there are ready liquids for pod mods of companies producing organic tobacco flavour e liquid. Pod mods, however, also lend themselves well to natural extracted flavours.
All the electronic cigarette flavours that you find on Terpy are absolutely vapable on pod mods, if you dilute them on a 50/50 basis or in any case with a little glycerin. Always remember to choose a 50/50 concentration and that's it!
Read also: E-liquid calculator: how to perfectly calculate the right amount of each component for your decomposed liquid.
Final remarks.
Now that you know which liquids are best suited to be loaded into pod mods, you just have to choose the pod model that most inspires you and immediately try the smartest vaping experience of all. Pods are the most suitable vaporizers to take to trips to the sea or to the mountains, maybe tied around the neck as if they were a pendant.
Moreover, these e-cigs have a very discreet vapor production and can also be used indoors without the risk of creating excessive and annoying vaporous curtains for other people. What we are trying to tell you is that all vapers should equip themselves with a pod. The vaping liquids and e cigarettes flavours that you can find on Terpy are among the best on the market and can be safely vape even on the pods, choosing an e-liquid 50/50 base or a ready liquid always with a 50/50 concentration. Click here to buy the best vaping products on the market now!