Modified on: 13/01/2023
What are the e-cigarette models most loved by women? Here are some ideas to choose the perfect one for you.
Taking a look here and there, you have probably already realized that the use of electronic cigarettes has spread a lot, and in equal measure, both among men and women.
The vape, in fact, in addition to being a great way to stop smoking, has also become an authentic lifestyle, and the e-cigarettes of the accessories to show off with ease.
Speaking of men and women: when it's time to buy a new device, while from the perspective of performance there are no significant differences, from the point of view of design and size between the choices of one sex and another can change something.
Women are used to carrying the e-cigarette in their handbags and, tangentially, are more attentive to the style of accessories.
How could it be, then, the ideal women's electronic cigarette?
What are the best models?
Here are some tips for women to buy the best e-cigarette!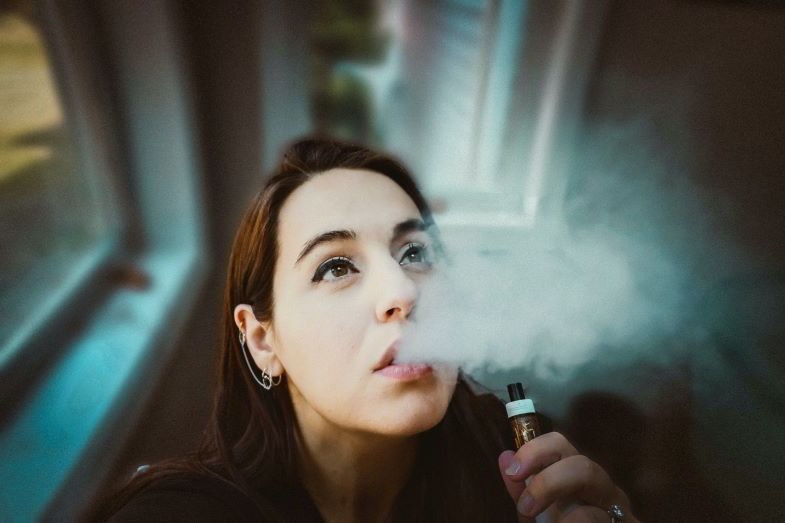 Electronic cigarette: which one to choose for a woman?
When buying a new e-cigarette, to better enjoy vaporized electronic cigarette liquids, it is essential to pay attention to the technical characteristics and reliability of the device. But, let's be clear, even the eye wants its part, and that is why you can find e-cigarettes characterized by very different designs on the market.
Whether you're a woman who's about to buy a new vaping device and needs some cue to buy, or you're a man who's going to give a vaper a gift, chances are you're wondering what might be the best women's e-cigarette.
What features to focus on?
Before looking at any other detail, it is essential to understand the person's tastes who will use the electronic cigarette are.
As a matter of practicality, we will assume that the electronic cigarette is for you in the following few lines.
To locate the best e-cigarette, you should ask yourself:
How do you love vaping? Cheek or lung?
Where are you going to use the e-cigarette? Everywhere? Or are you looking for a vape device to show off during a particular occasion?
Are you looking for a comfortable electronic cigarette to put in your handbag?
Do you prefer a more refined and sophisticated style, or sporty?
By answering these questions, it will be possible to have already a clearer picture of the type of device to focus on.
If you are a vaper who likes to create massive clouds of dense steam, it is useless to look for a small electronic cigarette because you may be dissatisfied with the vaping experience. 
On the other hand, if you prefer to enjoy the aromas of the waist fully, you can safely aim for the best electronic cheek cigarette.
Only after clarifying the vaper's tastes is it possible to make the best choice, so it would be too generic to talk about a better women's e-cigarette ever.
That said, although, women are not all the same. While, for example, some would greatly appreciate a pink electronic cigarette and others would hate it, there is one thing that unites almost all the female public: the use of the handbag.
Below, we want to list some proposals of compact e-cigarettes, perfect for keeping even in your bag and much appreciated by our female customers, among which you could find the e-cig that suits you.
E-cigarettes: here are some of the most popular models among women
Clarified that the best method to buy the right electronic cigarette is to rely on the personal tastes of the vaper, it can be convenient to have some ideas for the purchase. 
We propose e-cigarettes of excellent quality, characterized by small dimensions — and therefore perfect to be stored even in the smallest bags — and by outstanding performance.
That's what it is.
eGo AIO Kit
Among the models of e-cigarettes most beloved by our female customers, there is undoubtedly the eGo AIO, a compact, elegant and light electronic cigarette, but also very functional.
It is a perfect device for the vape to keep even in the smallest handbags and that, in the 'silver' color, goes very well with even the most elegant and sophisticated looks.
iJust Mini Kit

The iJust Mini is also an electronic cigarette highly appreciated by the female public, especially the purple one. Moreover, its small size is a very elegant e-cigarette, mainly performing and perfect to be carried in a bag.
Reading the characteristics of this device in the appropriate product sheet, you will realize that it is a perfect e-cigarette for both beginners and more experienced vapers.
R-40 Wismec Kit
Smaller than the palm of a hand, handy and sophisticated: the R-40 Wismec is an e-cigarette with a particular design, perfect for women who love a more refined look.
The design of this e-cigarette was inspired by the Rouleaux's triangle, a triangular and slightly curved prism, and its features are perfect for ensuring high-quality vaping experiences.
Looking at our online shop Terpy.com you can also choose between other devices, but already among these, you will probably have found the perfect solution for you.
Read also: How to remove the smell of smoke in the house (forever): use the electronic cigarette
To conclude
As for men, even for women, there is no better electronic cigarette ever but, to make the best choice, the idea is to follow the personal tastes of those who vape.
There are more powerful and voluminous e-cigarettes, others with small dimensions but exceptionally performing, and others still decidedly small but elegant.
Visiting our Terpy store, you can choose from some of the best vaping devices, available in many colors and perfect to meet the needs of even the most experienced vapers.
Buy them together with tobacco liquid, creamy liquids or other category liquids, or buy e-cigarette liquids with nicotine or without, to be embellished with the mixtures of aromas you prefer.
If you are looking for the best vaping experiences, visit our store today. We are waiting for you!