Modified on: 02/02/2022
More about the cheek e-cigarette: what it is and how to use it
As the world of vaping has evolved, two main trends have emerged over time: cheek vaping and lung vaping.
These are two extremely diverse ways of vaping, requiring the use of other devices, which in turn produce a different amount of vapour, a more or less strong nicotine hit and a very different yield of vaping aromas.
In this article, we will focus on the cheek electronic cigarette and how to use it so that even inexperienced vapers will understand whether it is the most suitable type of device for them.
Here is all the most helpful information on the "cheek" electronic cigarette.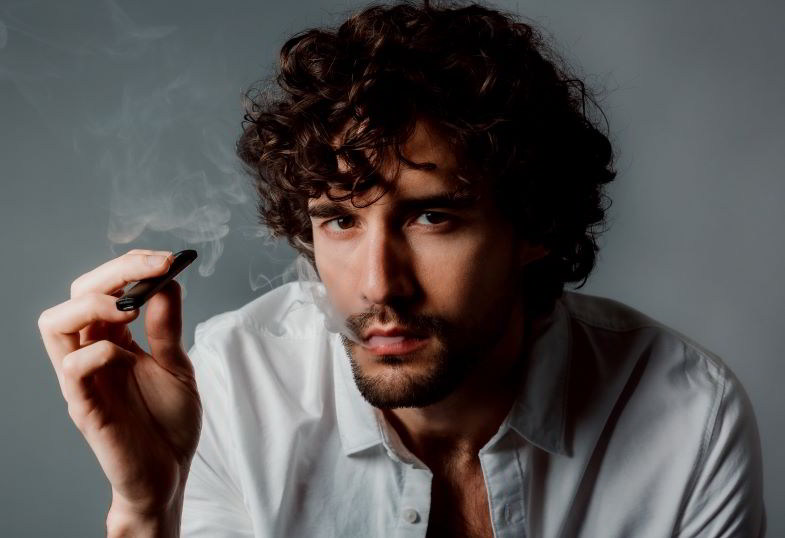 What is an electronic cheek cigarette?
Nowadays, many types of vaping devices on the market differ in size, design, and features, including cheek electronic cigarettes.
What are they?
Why are they different from other e-cigarettes?
Cheek e-cigarettes are devices that allow you to inhale vape liquids in a manner very similar to smoking a normal cigarette. You will not produce huge, dense vapour clouds but a medium amount of vapour by purchasing such a device.
"Cheek smoking" is called MTL or 'Mouth to Lung' because when you use an electronic cheek cigarette, you first inhale the vapour into your mouth with a contraction of your cheeks, and only then do you take it to your lungs.
When the first electronic cigarettes were created, all devices were designed to vape in this way, because they were meant to be alternatives to harmful cigarettes.
Nowadays, however, there are vaping devices with atomizers suitable for cheek smoking and others more suitable for lung smoking, which is a much more intense way of using an electronic cigarette.
Suppose you wonder what characteristics the best cheek electronic cigarette should have, obtaining good performance. In that case, you usually aim at electronic boxes with variable voltage (at least 20/30 watts and 10 Amps tops) and high resistances, tops usually above 1.5 Ohm.
But how do you use these devices for vaping?
Read also: Women's electronic cigarette: here are the best models to keep in your handbag!
How to use a cheek e-cigarette?
Using cheek e-cigarettes is easy: it is the most natural vaping, especially for ex-smokers.
Cheek vaping takes place in three stages:
you pull the vapour into your mouth by contracting your cheeks;
you inhale, to get the vapour into your lungs;
you exhale to expel the air and vapour.
In this way, cheek vaping might sound complicated, but in reality, it is an almost unconscious technique, and it only takes a few attempts to realize this.
When using a cheek electronic cigarette, what you will get is a natural and relaxed draw, but at the same time, it should be somewhat counterbalanced (the airflow should not be too open). As a result, the amount of vapour inhaled will not be excessive, and the temperature not be too high.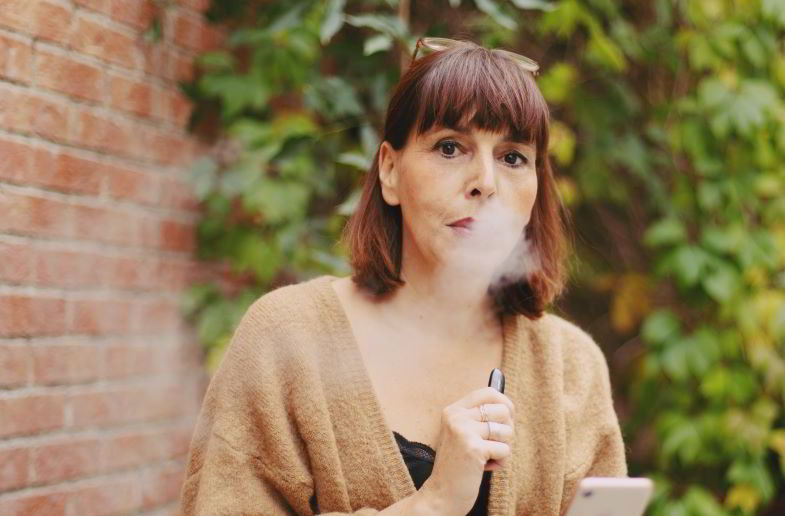 What are the advantages of using a cheek electronic cigarette?
If you are still an inexperienced vaper, you probably wonder why you would prefer a cheek e-cigarette to a lung e-cigarette.
The choice to use one type of device over the other is subjective. It depends entirely on the personal taste of each vaper, but to help you make your choice, we will list some main advantages of cheek smoking below.
Cheek vaping is very reminiscent of smoking normal cigarettes, which is why it is the best choice for those who want to quit smoking and are just starting in the world of vaping;
Cheek vaping means that you can enjoy e-cigarette flavours fully, both because the vapour is retained in the mouth before being carried to the lungs, and because the smaller amount of vapour produced by the device enhances this characteristic;
when using a cheek e-cigarette, the nicotine hit is already perceived in the throat, a feature much appreciated by ex-smokers;
using a device that produces less vapour also means consuming less e-cigarette liquid and, consequently, spending less and using less battery power.
It is just a summary of the benefits of using a cheek smoking e-cigarette, but to see if it's right for you, we recommend you give it a try.
If you are satisfied, this way of vaping is right for you.
If, on the other hand, you realize over time that you would like more vapour (even at the expense of aroma perception) and would prefer a more intense draw, then you should try a lung e-cigarette.
Whichever you choose, we would like to remind you that you can buy a variety of liquids, flavours, and bases in our Terpy store to enhance your vaping experience.
Visit our Terpy.com e-shop today and buy everything you need to vape at your best. We are waiting for you!