Modified on: 16/05/2022
Here are tips for choosing the ideal lung e-cigarette for you
If you have been into vaping for a while and have realised that the best electronic cigarette for you is a "lung cigarette", you are now probably wondering how to find the ideal one to buy.
To choose a good quality lung e-cigarette, it is essential to know the necessary parameters that you need to pay attention to, and below you will find out what they are.
Here is how to choose a lung e-cigarette and some information about the most suitable vape liquids.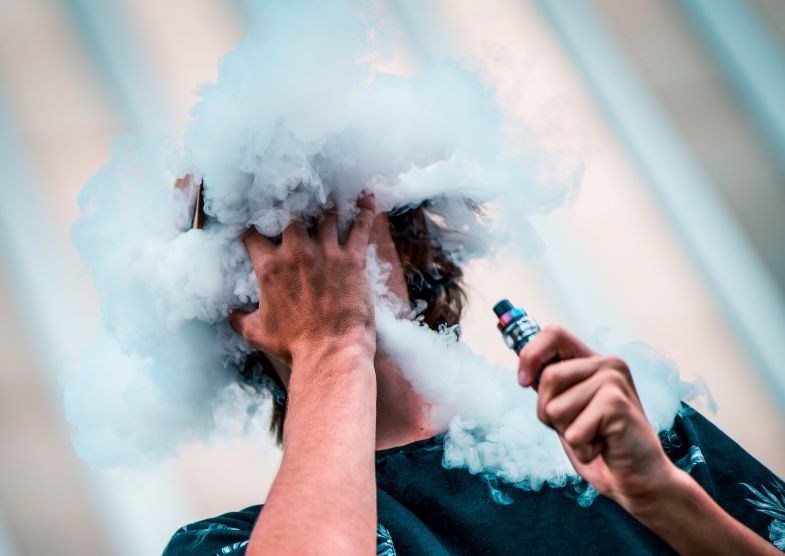 How to choose the best lung e-cigarette?
When you become familiar with the world of vaping, as well as having explored many types of e-cigarette liquids, different flavours and perhaps even different devices, it is easy to realise the difference between a lung e-cigarette and a cheek e-cigarette.
The choice between one type of vape and the other depends mainly on the personal taste of each vaper. If you prefer big clouds of thick, full-bodied vapour, it is likely that you have decided to purchase a device specifically for lung vaping.
But how do you choose the best lung cigarette?
Are there any tips to follow?
The main details you should focus on to be able to buy the best electronic lung cigarette are these:
battery life;
power;
atomiser type and resistance
ease of maintenance;
dimensions;
design.
Let's take a closer look at this topic.
Read also: Is the electronic cigarette hot and burning your lips? Here's what to do
The importance of the atomiser, power, and durability of a lung e-cigarette
E-cigarettes for lung smoking, unlike those for cheek smoking, are devices that can produce large amounts of thick, dense vapour with each puff.
However, to generate massive clouds of vapour, you need to use devices that are powerful enough and have a long-lasting, high-quality battery.
The ideal wattage for an excellent electronic cigarette for "lung smoking" should be between 20 and over 100 watts to vaporise liquids effortlessly and without overheating.
However, to facilitate this process, it is also essential that the device is equipped with a very airy atomiser and resistances of less than 0.5 Ohm.
Typical cheek e-cigarette atomisers tend to block the air a little to produce a more restrained, analogue-like smoke and are therefore not suitable for lung smoking.
As far as the battery is concerned, long battery life is essential so that you are not left without the ability to vape after a few puffs when you are out and about and do not have the opportunity to recharge your e-cigarette.
Ease of maintenance is essential
Before choosing your new device for lung vaping, we also recommend checking that it is easy to clean and refill.
Proper maintenance is the basis for the longevity of an e-cigarette and the best vaping experience.
Allowing residues of tobacco, cream or other flavours to build up and fester on the device will eventually interfere with its proper functioning and flavour perception.
Therefore, before buying, make sure that the structure of the device you are looking for is easy to disassemble and can be cleaned without buying a lot of equipment.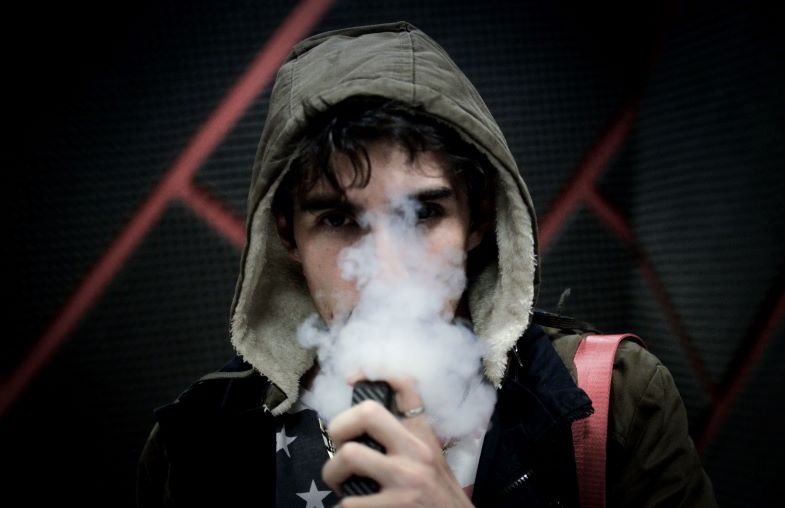 Size and design
When buying a new vaping device, the eye is also essential.
Usually, pulmonary electronic cigarettes contain a reasonably powerful battery and are presented as box mods, so they are not exactly compact. However, despite their large size, today's design can satisfy users of all tastes.
There are more elegant and sober devices, or more witty ones, covered in plastic, wood, or metal—finding the style you prefer will be easy!
Liquids for pulmonary electronic cigarettes
The lung shot is very different from what you can achieve with a cheek e-cigarette: it is much more 'aggressive', and the vaporisation of the liquid is denser and full-bodied.
But what characteristics should the ideal liquid for lung smoking have?
First, the ratio of vegetable glycerine to propylene glycol must be considered.
When vaping on the cheek, the ratio between these two components is typically 50/50, which is ideal for obtaining a good yield of vape aromas and a good perception of nicotine.
On the other hand, when smoking from the lungs, it is preferable to use an electronic cigarette base liquid with a VG/PG composition of 70/30 or 60/40, i.e., made with a percentage of vegetable glycerine greater than 50%.
Why?
First, the vapour clouds are denser and denser. Secondly, the perception of aromas and nicotine is not exaggerated, despite the large quantity of liquid vaporised.
Using a liquid that is too thick (with more VG) in a cheek-oriented e-cigarette can lead to 'coughing' (the head dries out due to the high temperatures reached). Using a liquid that is too fluid in a lung e-cigarette, on the other hand, puts you at risk of the liquid leaking into the base or getting into the air intakes or other passages.
Read also: Can e-cigarette smoke be inhaled? Yes, but you need to understand the know-how
To conclude
You now know the most important features to consider when choosing a device for vaping in the lungs.
By following our advice, you will be able to find the perfect e-cigarette to vape your favourite speciality, creamy or category liquids.
Visit our Terpy.shop store and take a look at the wide selection of e-cigarette flavours, e-liquid bases, nicotine and ready-to-drink liquids: you're sure to find what you're looking for!
We are waiting for you!