Modified on: 13/05/2022
Here are the best electronic cigarette cases on the market!
The electronic cigarette in a bag or placed on other surfaces can be easily damaged with scratches and small holes, as well as running the risk of losing vaping liquids from the drip tip and impregnating pockets and bags.
A practical and stylish way to protect your e-cig is to use a holder or a case.
In this article we want to tell you about 5 ideas on electronic cigarette holders that you can find on the market to always carry your e-cig with you without worries.
1. Organizer case: everything you need for your e-cig at your fingertips
The right solution for vapers who like to have everything under control even when they are away from home, is a multi-compartment electronic cigarette holder.
These are generally rigid and (often) padded cases, which inside them contain more or less capacious elastic pockets, to always carry all the accessories that could be used by your e-cig.
For example:
batteries;
new atomizers;
spare resistors.
The electronic cigarette holders of this type are perfect to keep in the car or in your bag, to protect both the e-cigarette and all the accessories with a structure suitable to hold bumps.
Using a case of this type also means being able to carry more e cigarette liquids and be able to change them according to your needs.
If you are among friends you can recharge your e-cig with a fresh and sparkling liquid, while when you use your electronic cigarette in more formal contexts, you can use tobacco e liquid and discreet liquids (such as those you find on Terpy).
Read also: Electronic Cigarette Liquid: Are Online Rankings Reliable?
2. Electronic cigarette always with you? Choose a shoulder case
If you are a vaper always on the move who likes to have the e-cigarette always with you and ready for use, you will often keep it in your pocket, risking crushing it or forgetting it somewhere.
The ideal solution for you is the neck electronic cigarette holder.
These are generally not bulky and pleasant to see cases, to which a shoulder strap is applied (in most cases a removable one), which allows you to keep the electronic cigarette always at hand.
In a few seconds you are able to vape when you want, having the e-cigarette safe and protected from scratches and accidental bumps.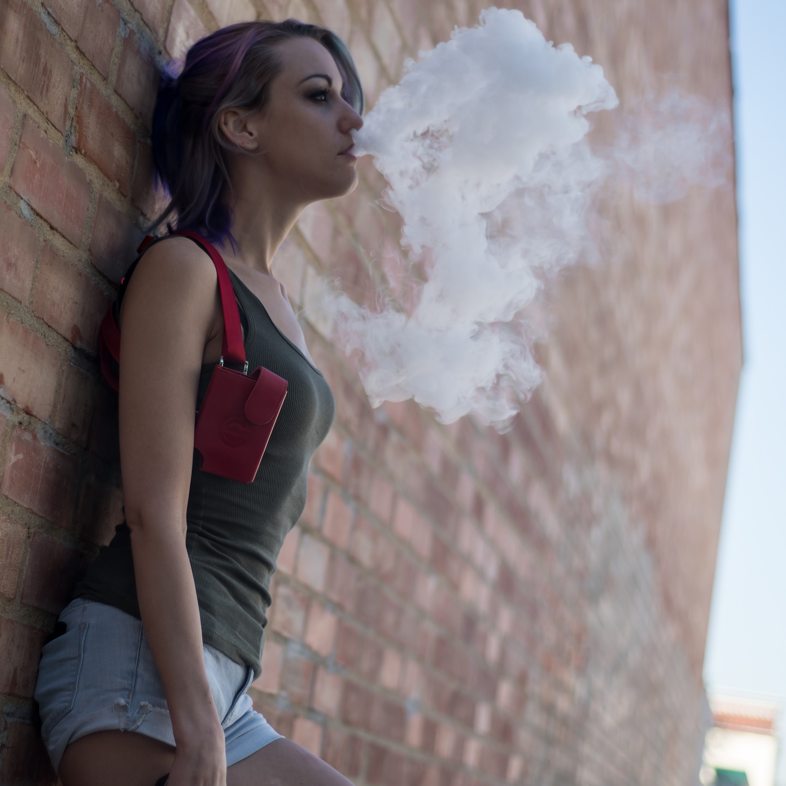 3. Electronic cigarette holder for belt
On the other hand, if you like to have the electronic cigarette always with you, but you don't use bags and the shoulder case could disturb you during daily activities, you might be very comfortable with a belt case.
In this way, you will avoid putting your e-cigarette in your pocket, risking it falling or crushing it when you sit down, but it will always be easily accessible.
Belt cigarette holders exist both in the sport version in silicone or in technical fabrics (perfect at work or on vacation), and in models made for the most glamorous occasions, perhaps in leather or more classic fabrics.
Usually in both cases these cases are not too rigid, to ensure comfort during movement, but are equipped with a minimum of padding, to protect your e-cigarette from bumps.
As for the dimensions, you can choose whether to buy a minimal model, able to contain only the e-cig, otherwise you can focus on a multi-pocket case, to always carry the vape liquid and a spare battery with you.
Read also: Best electronic cigarette liquids for the summer: here are the tops on Terpy.shop
4. Handmade case: for those who love original and personalized accessories
If you are someone who loves unique items, a handmade case might be the best choice for you.
The e-cig cases are easily customizable, as regards the measures, the compartments, and the aesthetic point of view.
There are people who love to have fun with particular fantasies and those who love to have their initials embroidered or those who adore brilliant or embossed inserts.
A handmade electronic cigarette holder can also be an excellent gift idea for the more traditional vapers who love leather or suede, to also carry traditional tobacco liquids with them.
In short, this type of case can be customized without limits, as long as it is able to perform its primary function, namely the protection of the electronic cigarette.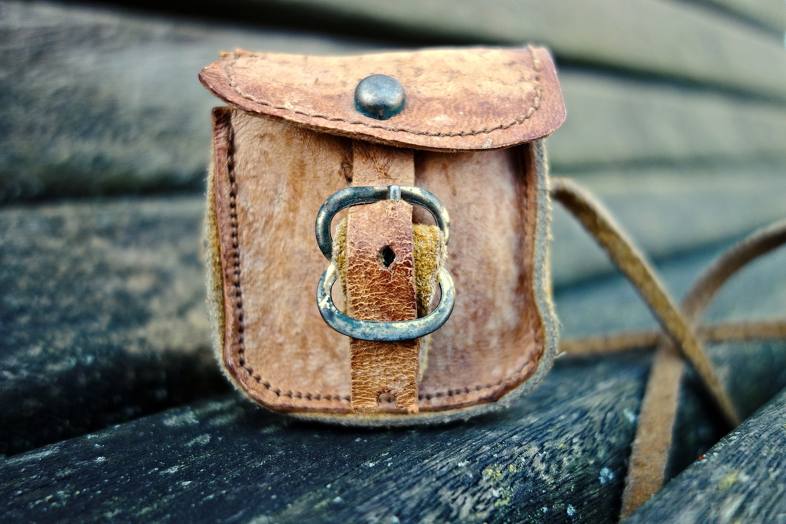 5. E-cigarette holder for desk
Finally, it was a must to mention the electronic cigarette holder for desk, the most loved by vapers who love to mix liquids for their e-cig themselves.
These are structures usually made of wood or plastic, in the version with or without cover.
Generally they are equipped with various compartments to keep in order spare parts for the e-cigarette and ready-made liquids, or all the ingredients to create customized liquids, such as e-liquid bases and e cigarettes flavours.
However, the e-cig holders for desk also exist in the electric version, and allow you to charge the electronic cigarette simply by placing it.
This type of cigarette holder can also be an excellent gift idea for vaping enthusiasts, who have many accessories dedicated to the electronic cigarette.
Final considerations on e-cigarette holders
As you can see, there are e-cigarette holders suitable for all tastes and various situations.
Now it's up to you to choose whether to buy a minimal case and leave your accessories at home, or a larger one to always carry the vaping liquids you prefer with you.
For your home you could buy an e-cigarette holder for desk to carefully arrange your premium, tobacco and fruity liquids on one side and the vaping flavours to mix on the other ( you can buy all these products on Terpy).
So, take inspiration to choose your ideal solution and in the meantime continue to enrich your vaping experience with the best liquids, buying today on Terpy.shop.