Modified on: 13/05/2022
How to dilute electronic cigarette liquids? Here is the complete guide
One of the main advantages of vaping is that, if you wish, you can create electronic cigarette liquids to your liking. You simply have to buy the e liquid base, the vape flavours and any nicotine shots and that's it!
Wait … Not really: you need to know how to dilute e liquid in order to get an excellent product, on par with a ready-made liquid.
Don't worry: in this in-depth study you will find the answer to all your questions and, at the end of the reading, you will know exactly how to mix all the components of your e liquid.
First of all, let's start with the ingredients and equipment.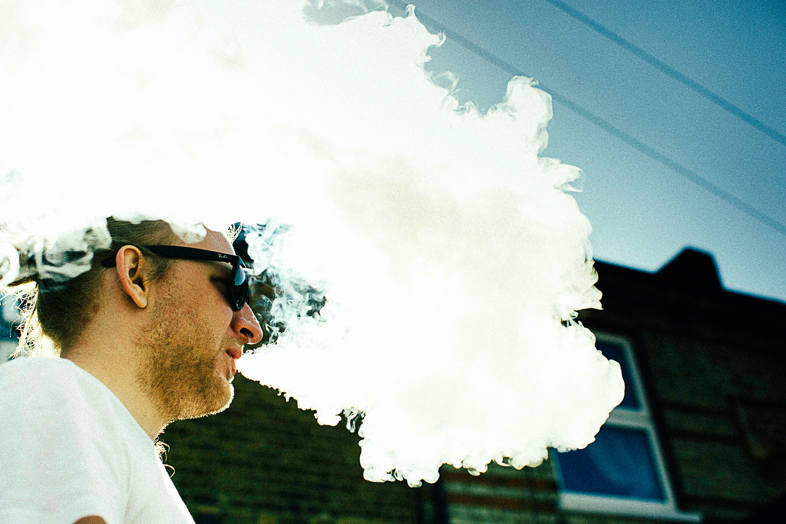 The composition of an electronic cigarette liquid in percentages
If you want to make a DIY e liquid, you need to use the same ingredients as the ready-made e cigarette liquids. Here there are:
PG, or Propylene Glycol.
VG, vegetable glycerin (also called glycerol).
Liquid nicotine (you can buy nicotine shots of maximum 10 ml in which the substance is diluted in Vegetable Glycerin, Propylene Glycol or both ingredients). This ingredient is optional and, at the time of purchase, you can choose the ratio of nicotine per milliliter of PG or VG.
E cigarettes flavours. On Terpy you will find many tobacco flavours e liquid, fruit flavour, creamy flavours and special flavours, so you can create the perfect vape base liquid for you.
The flavours define the taste of your DIY e liquid, as the other components have a slightly sweet flavor but nothing more. You can find vape e cigarette flavours of the most disparate tastes, so you have the opportunity to make lots of e liquid flavours with a different taste from each other!
Read also: Best practices for vapers: here is how many cigarettes correspond to the electronic cigarette liquid bottle
The most common porcentages are the following:
PG VG 50% 50%
70% PG and 30% VG (or vice versa)
50% PG, 40% VG and 10% water
You must also consider that, if you dilute the nic shots in the e liquid base, you are adding 10% more of PG or VG. Consequently you will have to subtract 10% from one of the two components in order to make the final product balanced.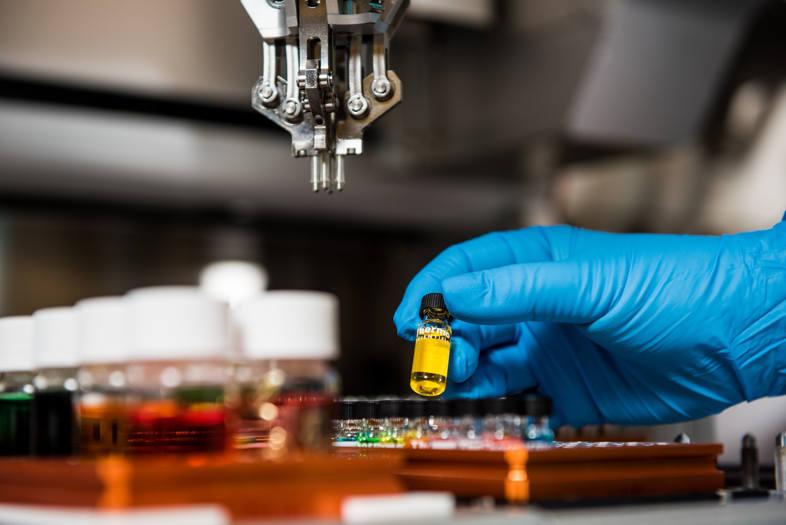 Equipment needed to dilute electronic cigarette liquids
To make customized liquids for your e cigarette, you need both the ingredients we mentioned earlier and the following equipment:
latex gloves (especially if you handle e cigarette nicotine);
a syringe, preferably with a large diameter needle;
a graduated container, like a classic carafe that you surely have in the kitchen;
a bottle to transfer the liquid once all the mixes have been completed;
a permanent marker or a series of adhesive labels to record the following data:
the flavours used for each liquid,
the PG VG ratio,
the percentages of liquid nicotine,
the date of manufacture (usually vaping liquids, if well preserved, expire after two years).
And now we can finally explain how dilution works.
Here's how to dilute your DIY e-liquid
Now that you have all the ingredients and tools, you can mix PG and VG in the percentages you want (also considering the ml of nicotine to be diluted). For example, you can start with 50ml of VG, 40ml of PG and 10ml of PG base with nicotine, for a total of 100ml of neutral base.
Read also: Are e-cigarettes bad for you? This is why there is so much confusion
Now, the flavour. Usually the dilution percentages are indicated in the vial, but we can anticipate that the most common dosage is 1 drop of flavour per 1 ml of neutral base, so if you follow our example you should add 100 drops of flavour.
One drop is equivalent to about 0.05 ml, so this 1: 1 ratio is equivalent to an aromatization of 5%. However, this is not a standard rule: you can increase or decrease the doses of vaping aromas according to your tastes.
What to do now? You simply have to shake the liquid and let it rest in a cool and dark place, so that all the ingredients bind to each other.
The minimum ripening times are two or three days, but you will get a perfect taste after a week or two of rest. We can say that DIY e cigarette liquid reach their best aromatic yield when from transparent they become amber.
Are you ready to make your own personalized vaping liquids, with or without nicotine? Then buy all the ingredients on Terpy now and start with DIY!