Comparison of the nicotine levels between the electronic and the classic cigarette
Probably you are asking yourself how many cigarettes correspond to an e cigarette liquid bottle and maybe you thought that it cannot be calculated precisely.
Instead, you will be surprised to know that there is a way to calculate this correlation, which we will talk about in the next lines.
If you are reading this article, we assume that you are already a vaper or are approaching the world of e cig and vaping liquids in the best way, that is by documenting yourself.
Awareness is the key to quit smoking with vaping, especially with liquid nicotine.
But let's go straight to the point and see how many cigarettes correspond to 10 ml of electronic cigarette liquid with nicotine in various concentrations.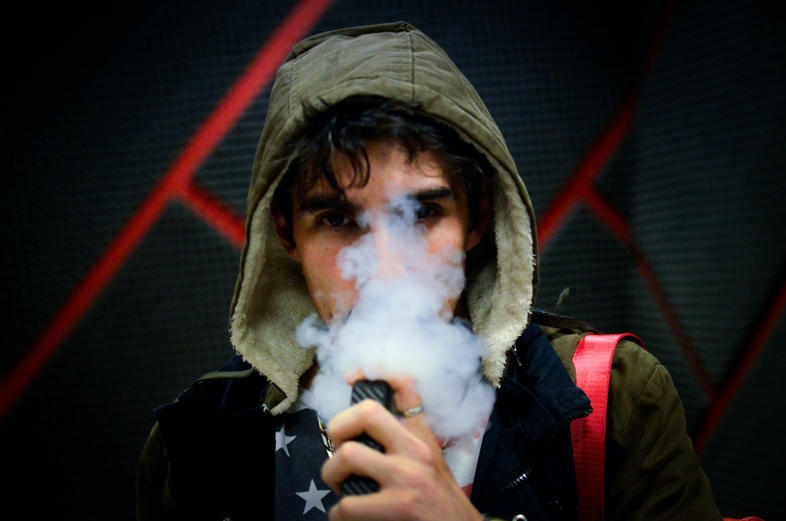 That's how many cigarettes correspond to an e-liquid bottle with nicotine
Let's see immediately what is the equivalence in classic cigarettes of a ready-made bottle of e-liquid in the various concentrations of nicotine commonly found on the vape market:
10 ml of vape liquid with nicotine 4 mg / ml >> 50 cigarettes
10 ml of vape liquid with 6 mg / ml of nicotine >> 75 cigarettes
10 ml of vape liquid with 9 mg / ml of nicotine >> 120 cigarettes
10 ml of vape liquid  with 12 mg / ml of nicotine >> 150 cigarettes
10 ml of vape liquid  with 16 mg / ml of nicotine >> 200 cigarettes
This information is quite complicated to understand, because in reality  the amount of nicotine that is actually released after vaporization is around 25% of the indicated value.
In this way, to really understand the cigarette / e-liquid correspondence it is useful to focus on the amount of liquid nicotine contained in an average e-cig tank, as you can read below:
2 ml of e-liquid with 4 mg / ml of nicotine >> 10 cigarettes
2 ml of e-liquid with 6 mg / ml of nicotine >> 15 cigarettes
2 ml of e-liquid with 4 mg / ml of nicotine >> 24 cigarettes
2 ml of e-liquid with 4 mg / ml of nicotine >> 30 cigarettes
2 ml of e-liquid with 4 mg / ml of nicotine >> 40 cigarettes
So, we can summarize it all by saying that a 2 ml refill of e cigarette nicotine liquid 4 corresponds to little more than a classic cigarette pack. So, if this is the daily amount you consumed as a smoker, you can start with e-liquids with this value and possibly try to change.
Read also: Are e-cigarettes bad for you? This is why there is so much confusion
How many puffs of e-cigarette correspond to a classic cigarette?
If we want to calculate the equivalence in e-cig puffs of a classic cigarette, we could encounter some difficulties. Generalizing would be very approximate and the reason is that there are too many factors, as you can see below:
Composition of the liquid for electronic cigarette (percentages of PG VG)
Coil value (atomizer resistance)
Voltage set for the vaporization of e-liquid
The consumption of the same amount of vaping liquids inside two different electronic cigarettes will take place in a different way, with more puffs in one of the two.
The same thing would happen if you try to use the same liquid in two identical e-cigs but with coils of different values ​​or with a higher voltage (wattage) in one of the two.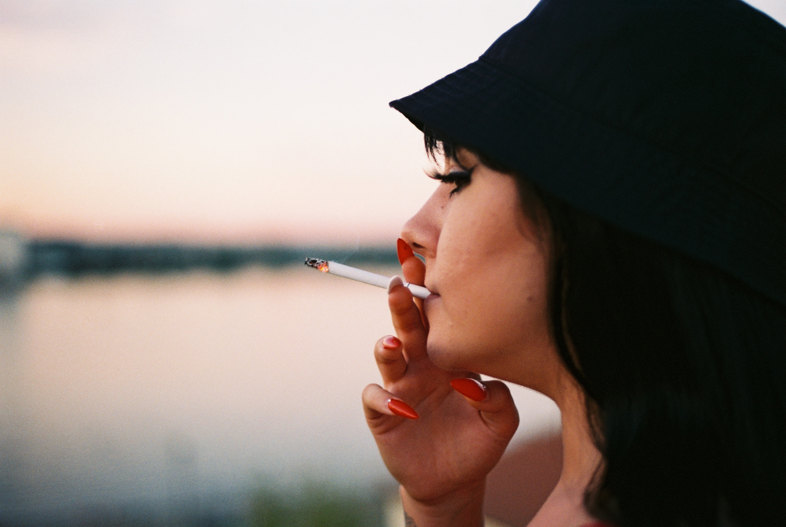 How to dilute e-cigarette liquids in a DIY way?
As you well know, there are ready-to-use e cig liquid with nicotine on the market or if you prefer you can compose your own e-liquids in a personalized way by mixing the following components together:
In this way, you will have the possibility to decide precisely the amount of nicotine you want inside your vaping liquids. The advantages of this mode are:
Economic saving
Neutral base composition
Percentage of flavour dilution
Moreover, if you choose to mix your e-liquids at home you can get a nicotine content that you would not find on the market.
For example, if you wanted a nicotine 8 e-liquid and you can not find it, DIY is undoubtedly the best solution to your problem.
Read also: 5 useful tips if you are wondering which liquid to use for the electronic cigarette
Choose the nicotine strength that best suits your needs with Terpy flavours
As you have had the opportunity to read, the absorption of nicotine through vaping is about 1/4 of that contained in your e-liquid and this makes you understand that even with the same use, the electronic cigarette leads to less consumption than the classic cigarettes.
Furthermore, in this way you have the possibility to gradually reduce the amount of nicotine in your vaping liquids up to zero.
Terpy products are available in many flavours to satisfy the most demanding palates, including tobacco e liquid and fruity e liquid or creamy liquids. Choose your favorite flavour and create your own personalized recipes with the liquid base for electronic cigarettes following our dilution table.
Don't wait any longer! Click here on Terpy and immediately buy e liquid and everything you need to mix your e-liquids!