SUMMER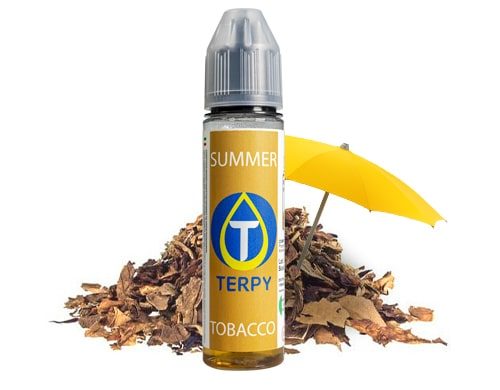 Starting from: 12,90€
Bitter

Citrus

Earth

Floral

Fruit

Gas-Cheese

Herbal

Mint

Spice

Sweet

Tobacco

Vanilla

Wood-Pine
TOBACCO SUMMER
Our Summer Tobacco is definitely the funniest flavor in the Terpy e-liquid landscape.
Its taste is strong due to the tobacco, but has many fruity and floral notes, with evident references to apple, banana and watermelon. Its aroma is an explosion of summer tastes that soften with the softness and full-bodied of tobacco.
Thanks to its fruity taste, it is fun to smoke and the references to banana and watermelon seem to transport you to a happy childhood.
It's very appreciated by those looking for something special and unique; it is a liquid suitable especially for use during leisure time.