DARK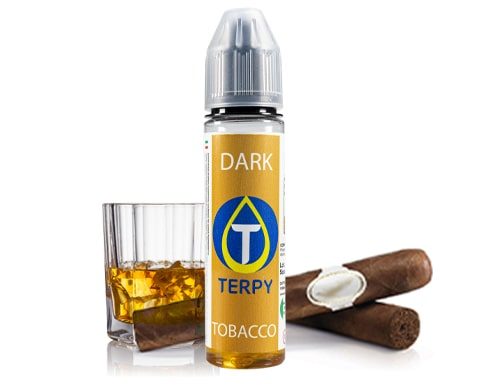 Starting from: 12,90€
Bitter

Citrus

Earth

Floral

Fruit

Gas-Cheese

Herbal

Mint

Spice

Sweet

Tobacco

Vanilla

Wood-Pine
TOBACCO DARK
Dark Tobacco is the richest and most full-bodied taste of our panorama of e-cigarette liquids with tobacco flavor. It's very appreciated by ex-smokers and it remembers the aroma and the experience of a full-bodied cigar smoke.
The taste of tobacco has a recognizable note of Coffee, which mixed with the slight scent of Whiskey makes the flavor of the tobacco leaf particularly decisive and enveloping.
Savoring this product, you feel like to be in a liquor ageing cellar, with the scent of barrel in the air and a good cigar in your mouth.
As you can see from the detailed description here, we recommend this product to both "old-school" ex-smokers, who do not want to abandon old habits, and to modern vapers always looking for enveloping and particular tastes. Very suitable for daily use, it is particularly pleasant in moments of meditation and / or concentration.