LAVENDER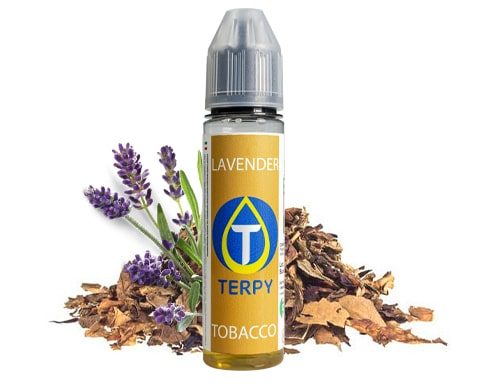 Starting from: 12,90€
Bitter

Citrus

Earth

Floral

Fruit

Gas-Cheese

Herbal

Mint

Spice

Sweet

Tobacco

Vanilla

Wood-Pine
TOBACCO LAVENDER
Our Tobacco Lavender is, most probably, the most distinctive tobacco flavour you will find on Terpy. This product was born from our desire to create tobacco aromas with unique and particular tones for our customers.
Specifically, Lavender is a product recommended for those looking for a strong tobacco taste, but with the classic scents and floral tastes of cocktails. Its name comes from the particular aftertaste that recalls the scent of lavender in bloom. Its unmistakable aroma has strong floral hints that seem to flow into a summer Mojito. When you savor it, it is like being transported to a countryside full of tobacco and lavender, with a cocktail in the hand to complete the experience.
Even being an electronic cigarette liquid for regular use, we particularly recommend it for outdoor moments, especially in summer.