CLASSIC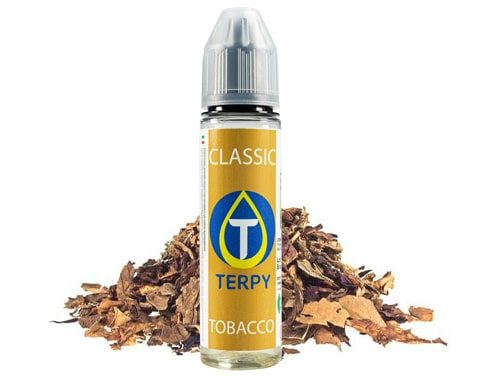 Starting from: 12,90€
Bitter

Citrus

Earth

Floral

Fruit

Gas-Cheese

Herbal

Mint

Spice

Sweet

Tobacco

Vanilla

Wood-Pine
TOBACCO CLASSIC
Our Classic Tobacco is the most widespread and most appreciated flavour by ex cigarette smokers, who seek to recreate the experience of smoking with electronic cigarettes.
The tobacco taste is soft but decisive, very balanced for the palate and its notes of wood and alcohol combine very well with the aroma of burnt tobacco leaf.
Savoring this product, you have the sensation of being in a tobacco plantation during the drying phase in the summer, in this period all the scents and smells of tobacco are released everywhere. If we want to give a precise indication, we can say that this tobacco can be associated with a classic "dark" cigarette, with a strong tone and clear references to cigars from overseas.
As you can see from the detailed description here, we recommend this product to all ex cigarette smokers who are recently entering the world of vaping and trying to recreate the tastes and sensations of classic cigarette smoke.
It is an electronic cigarette liquid very suitable for daily use, it is pleasant both in moments of work and relaxation.