Modified on: 06/12/2022
How much does an e-cigartte cost per month?Let's do the maths to find out how much you can save compared to traditional cigarettes.
Among electronic cigarette users, two notable features are usually referred to.
The first is that this device avoids inhaling the hundreds of harmful substances produced by the combustion of traditional cigarettes; the second is that it is a tool that saves a lot of money every month.
But is this true?
Or is it just a publicity stunt to get more people to buy e-cigarettes and vape liquids?
This article will explain how things stand and show you, with figures to back it up, that there are savings to be made with an electronic cigarette.
Here is what you should know.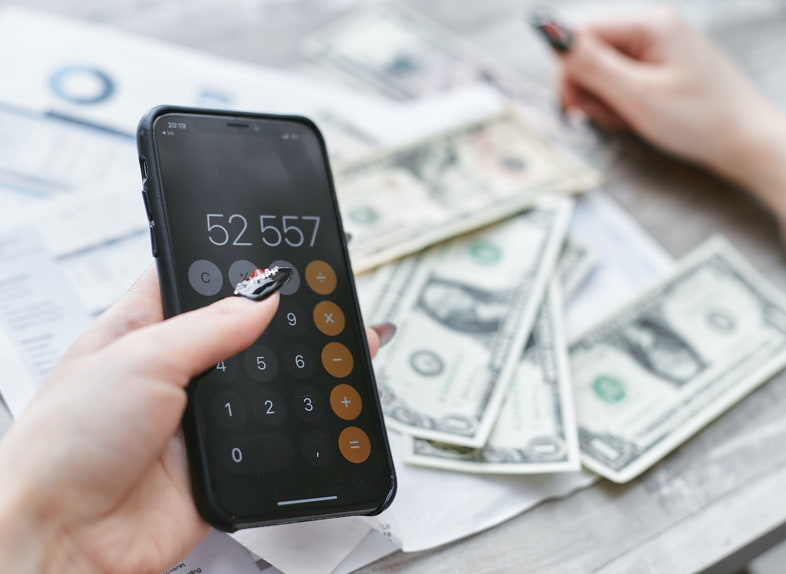 Electronic cigarette and monthly cost: how much is it?
To find out if you can save money by switching from an analogue to an electronic cigarette, you need to do some calculations, starting from the beginning.
First, you have to consider that, on average, the cost of a packet of cigarettes is around 5 euros. Therefore, a smoker who consumes a whole pack a day will spend about €150 a month.
To find out how much you could save by switching to vaping, you need to consider several aspects:
the initial cost of the kit
the need to replace any spare parts
the average consumption of e-cigarette liquids.
If you look at specialist e-cigarette websites, you will realise that, at present, the cost of buying an e-cigarette kit starts at around €15 and can go up to a maximum of €50 or so.
You have to add to this amount the cost of spare parts.
Some components of an electronic cigarette are subject to wear and tear and will need to be replaced periodically. But don't worry: they are very cheap.
For example, an atomiser or a cartridge kit costs about fifteen euros, and a battery about 20…
And now to vape liquids.
Currently, a 10 ml bottle of e-liquid costs about 5 or 6 euros, and a 30 ml bottle about 15 euros (the bigger the liquid package, the more the quantity-price ratio is convenient).
Usually, a 10 ml bottle of liquid lasts for a week, so in a month, the cost of refilling the e-cigarette is around 25-30 euros (if you want to be generous with the quantities).
Assuming that you have bought a 50 euro vape kit, that you have to buy many spare parts every month (still a total of 50 euro per month), and adding the cost of the liquids, you get a figure of about 80 euros.
In this example, we have used all the prices for the excess, but, as you can see, it is immediately obvious that switching from regular cigarettes to electronic cigarettes really pays off!
The amount you save per month starts from €70 upwards (€150—€80 = €70).
Read also: Flavours of liquids for electronic cigarettes: tips for choice
Want to increase your savings even further? The solution is Terpy!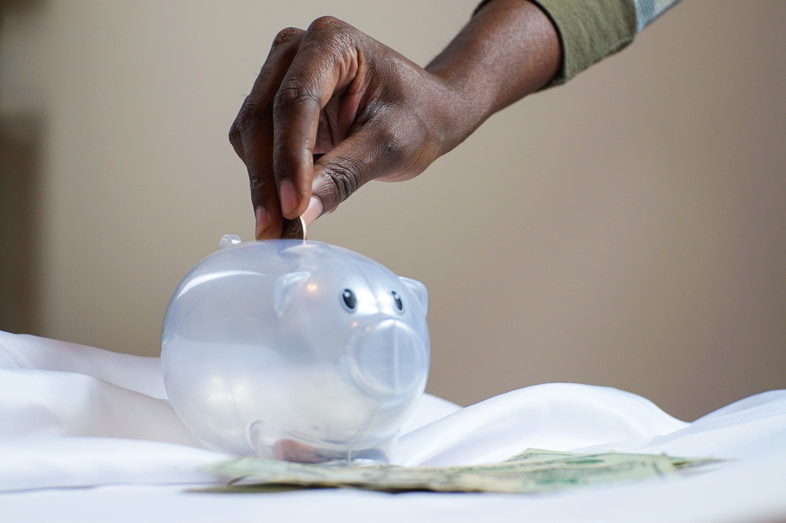 We explained how much an electronic cigarette costs per month in the previous paragraph. And to show how much less expensive it is than buying classic cigarettes. So it was not necessary to refer to the lowest prices.
If your goal is to save even more money, you should look at the products available in our Terpy online shop.
For example, suppose you need to buy your first vape kit in the section on the electronic cigarette. In that case, you will find great deals, starting from only 14.90 euros (if you opt for the eGo Aio by Joytech) up to a maximum of 35.90 euros (if you buy the fabulous R-40 Wismec).
If you take a look at the tobacco, cream, and other categories, you'll find that their prices are very competitive too. The 30ml bottles (which last almost a month) cost just €12.90, while the larger packs are even cheaper.
If you decide to buy the e-liquid base, vaping flavours and liquid nicotine separately to make your e-cigarette liquids, you'll spend even less!
In short, by stocking up in our Terpy e-shop, your monthly savings will increase by several tens of euros, and your vaping experience will be enhanced by the use of exceptional products made from the best quality raw materials.
N.B: The above prices are subject to change. Always check the availability and costs of products directly in the shop.
Read also: How much nicotine does a classic cigarette contain? Comparison with e-cigarettes.
To conclude
As we have seen, switching from an analogue to an electronic cigarette can save you a lot of money every month.
If reading this in-depth analysis has made you clear your mind and want to switch to vaping, we invite you to visit our online shop, Terpy.com.
In our e-shop, you can buy vaping kits as well as creamy, tobacco and other liquids. There are plenty of choices, so we're sure you'll find everything you need for a unique vaping experience.
We look forward to seeing you!