Modified on: 16/05/2022
How do you find the best electronic cigarette flavours? Here are our tips for both those who are quitting smoking and those who enjoy vaping even without nicotine
In addition to buying a quality e-cigarette and a properly balanced e-liquid base, a detail that can make a big difference to the vaping experience is flavouring for the e-cigarette liquid.
Vape flavourings allow you to create fragrant and pleasant vapour clouds and enjoy the taste of tobacco, certain fruits, sweets, or other foods without actually consuming them.
In short, these are crucial components!
But choosing the right product from the myriad of products on the market can be very complicated.
So, how should you go about finding the best flavourings for your electronic cigarette?
In the following lines, you can find some valuable advice that allows you to enhance your e-cigarette liquids with the ideal flavourings, both in the context and according to your habits (even if you are an ex-smoker).
Here are our tips.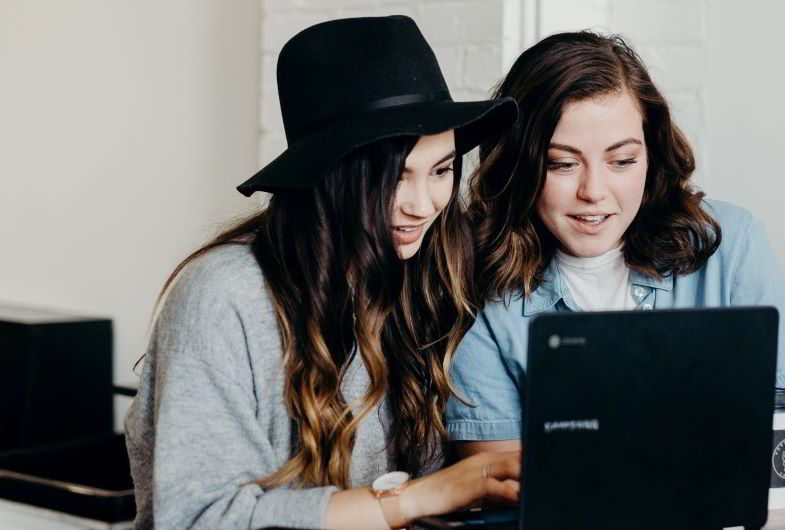 Electronic cigarette flavours: best for ex-smokers
The choice of e-cigarette flavours has a massive impact on the vaping experience. Depending on their quality, vaping can be very enjoyable or not at all.
It is particularly true for ex-smokers who switch from analogue cigarettes to a new way of smoking, or rather, vaping.
What are the right flavours for this category of consumers?
Suppose you are an ex-smoker who wants to use an electronic cigarette to stop smoking. In that case, we recommend that you opt for tobacco-flavoured liquids so that you can start to wean yourself off cigarettes without any significant trauma.
There are many categories of tobacco flavours on the market. Still, we recommend that you choose those that most closely reproduce the typical taste of cigarettes without any other unfamiliar flavours.
Want some examples?
In our Terpy store, you can find the Tobacco Classic flavour, which is probably most reminiscent of the classic 'red' cigarette with its strong and decisive taste.
Alternatively, you could try the Tobacco Gold flavour, the most popular among former smokers of 'gold' or 'light' cigarettes, with its more delicate and fresh flavours and aromas.
Then there is the Tobacco Light flavour, perfect for those who smoke menthol cigarettes. This flavour combines perfectly tobacco scents with fresh mint and woodland herbs.
Once you have become more familiar with vaping, of course, you can venture into the use of flavoured liquids with the most unusual flavours, whether mixed with tobacco or not.
For example, in our Terpy store, you can try Tobacco Lavender or Tobacco Sweet, or some of the many unique flavours, fruity and creamy.
You have to try them!
Read more: Concentrated flavour for electronic cigarette: how to use it?
Using flavourings for electronic cigarettes (without nicotine): here's which ones to focus on and how to use them
In contrast to analogue cigarettes, e-cigarettes allow you to vape without nicotine, and it is this detail has prompted many people who have never smoked in their lives to use them.
The flavouring for the e-cigarette liquid is the component that makes vaping a fun and satisfying activity in many situations, but what flavours should you choose if you don't want the tobacco that ex-smokers love?
There are plenty of options, so to help you choose, we'd like to associate some flavours of vape liquids with specific times of day or occasions.
Are you looking for the best e-cigarette flavours for everyday use?
In this case, we recommend that you opt for scents and flavours that are not too intense and pleasant to smell even over long periods. For example, one of the most popular flavours in our Terpy store for its freshness and discretion is the Bluesky unique flavour. This flavour is suitable for practically everyone who likes mentholated flavours that do not make the vape heavy.
A delicate flavour that is perfect for everyday use, but at the same time unique, is Fresh Pineapple, which is a mixture of the smell of homemade biscuits and the freshness of exotic fruit.
The Exotic fruity flavour is also suitable for everyday use. It is an explosion of exotic flavours, further refreshed by the addition of mint.


Suppose you are looking for e-cigarette flavours that are more suitable for relaxing moments or perfect for going out in the evening. In that case, you could try Sambucoffee, Fruit Chupito, Irish Coffee or maybe Licorice and coconut.
If, on the other hand, you desire a bit of pampering, we recommend the sweeter, creamier aromas: the most faithful reproductions of the scents of homemade cakes and pastries, which put you in a good mood.
For example, you could try Cookies, Lemon Cake and, if you're feeling nostalgic for Christmas, Panettone. And, of course, take a look at the other items—they are irresistible!
Read more: Electronic cigarette: is it worth it, or is it all a hoax?
In conclusion
To recap, if you're looking to buy new electronic cigarette flavours and want to make sure you're heading in the right direction, there are several things to consider:
If you are using an e-cigarette to stop smoking, it is best to use flavours that more closely reproduce the taste and smell of the analogue cigarettes you used to smoke (this way, you will miss the 'blondes' less);
Suppose you have been vaping for some time if you have never smoked analogue cigarettes in your life. Or, better still, you use nicotine-free liquids for electronic cigarettes. We recommend that you choose vape flavours according to the use you want to make of them (daily, occasional, dedicated to special moments).
With these tips, you'll have a satisfying vaping experience that's never dull, as there are plenty of e-cigarette flavours available.
To find the best ones for you, visit our Terpy store today and choose the items that suit you best. If you spend more than €60, you can receive your new e-cigarette flavours at home with free shipping.
We look forward to seeing you at Terpy.shop!