Modified on: 16/05/2022
Are you a neophyte to the world of vaping and wondered how much the coils for e-cigarettes cost? Let's find out together what are the best prices
Resistance is a component of the electronic cigarette that must be replaced periodically, as it is subject to wear.
Using the same resistance for too long risks compromising the entire operation of the vaping device and ruining the vaping experience.
Based on what has just been said, it is natural to wonder how much the cost of an electronic cigarette resistance is.
What prices should you focus on for the purchase of these components?
And how often would it be appropriate to replace the old resistance with a new one?
Here are all the answers you were looking for to clarify your doubts on the subject.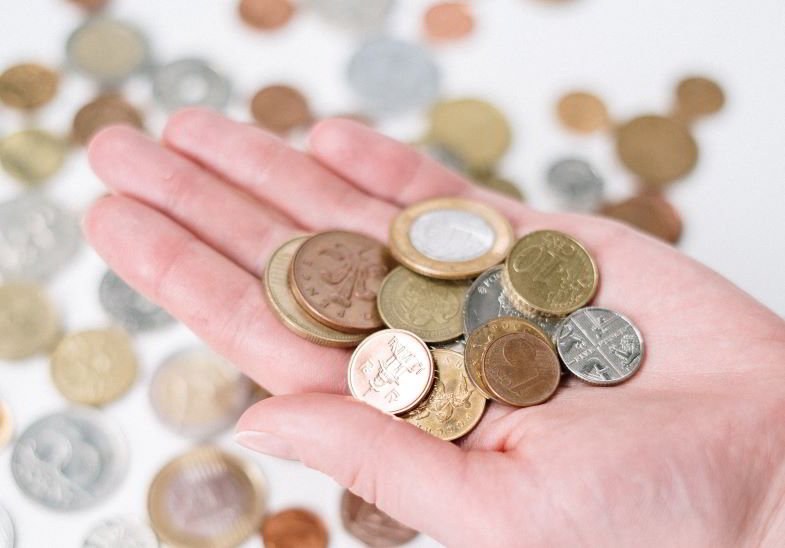 Resistance of electronic cigarette: how long does it last?
The durability of an e-cigarette resistance is not always the same. Therefore, it is not possible to answer this question universally.
The wear of this component depends on the type of use made of the e-cigarette and its frequency of use.
Like among smokers of analogue cigarettes, even among vapers, some vape many times a day and those who use the electronic cigarette only sporadically.
There is a way to understand when it's time to change the coil to the e-cigarette: you need to pay attention to the taste of the vaporized electronic cigarette liquid.
If the aromas of the vape are altered by a burnt aftertaste or are no longer faithful to the original taste, then it is time to replace the resistance.
If you want to have an indicative idea about the duration of resistance, consider that, on average, this component is replaced every 15 days or so, but, of course, some may change it before and some after.
Read also: How to clean the resistance (and the atomizer) of the electronic cigarette
How much does an e-cigarette resistor cost?
As we have seen, the resistors of electronic cigarettes must be replaced quite often but, fortunately, their price is really low!
Replacement coils for some electronic cigarettes cost less than a euro, others a little more, but they are generally very cheap components.
At this point, however, it is necessary to specify that there are two types of resistances:
non-regenerable.
regenerable.
As you can already guess, in the first case, once the resistance is now worn, it cannot be reused but will have to be replaced with a new one, and the costs to which you will have to refer are those mentioned in the previous lines (about one euro).
However, in the second case, the resistances are regenerated or recreated manually with resistive thread, cotton, and some tools. Usually, it is necessary to buy kits for resistances, which have a cost of around 15 euros, but from which it is possible to make many coils.
But be careful: this type of resistance can only be used in electronic cigarettes equipped with a regenerable atomizer with an interchangeable head, not in any model.

Are you looking for quality resistors for e-cigarettes? Here are some examples
If you have only recently begun discovering the world of vaping, we recommend that you opt for an electronic cigarette kit equipped with non-regenerable coils, the easiest to replace.
To use the regenerable ones, you need to do a bit of practice. When you start vaping, it is more fun to focus on experimenting with the various flavors for electronic cigarettes or searching for the ideal e-liquid base, rather than trying your hand at maintaining very complex e-cig components.
Furthermore, in our Terpy store, you can find various proposals of resistances of excellent quality.
Here's what it is:
x5 eGo AIO resistors: available in 4 resistive values, a pack of 5 resistors is on sale for €7.90;
Wismec x5 R40 resistors: available with two different resistive values, a pack of 5 is on sale from €9.40;
resistors x5 IJUST MINI: available with two different values, a pack of 5 is on sale from €9.90;
resistors x5 iSolo Air & R.: available with three different values, a pack of 5 is on sale from €11.
N.B.: The above prices may vary. Always check availability and costs directly in the shop.
Read also: Used electronic cigarette: here's why it could turn out to be a misstep
To conclude
As we have seen, the cost of resistors per electronic cigarette on average is very low. 
Therefore, periodically replacing the coils involves a negligible expense that allows you to vape while thoroughly enjoying the aromas of vaping liquids and using a properly functioning device.
That said, we invite you to visit our e liquid store Terpy.shop to buy the resistances that are most suitable for you, but also the e cig liquids, aromas, vape base and everything you need to make your vacuum experiences perfect.
We are waiting for you on Terpy! See you soon!