Modified on: 06/12/2022
Are you craving sweetness for your next vaping experience? Here is a list of irresistible suggestions.
What makes using an electronic cigarette special is that, compared to the consumption of analogue cigarettes, with which you can only enjoy the aroma of tobacco, it allows you to experiment with many aromas depending on the moment and your taste.
Whether you have been using e-cigarettes for a long time or have only recently approached the world of vaping, you will probably have realised that the market offers a myriad of vape liquids, from which choosing the best can be challenging.
If, for example, you want to buy new sweet e-cigarette liquids, you will find countless offers on the web. But, which ones will be the best?
How can you avoid running into unpleasant, poor quality liquids that you end up throwing away?
Undoubtedly, the secret is to aim for quality vape liquids and find the best flavour combinations.
To help you out with this, below are five of our Terpy customers' favourite sweet liquids.
You're sure to find a product that suits you!
Let's start.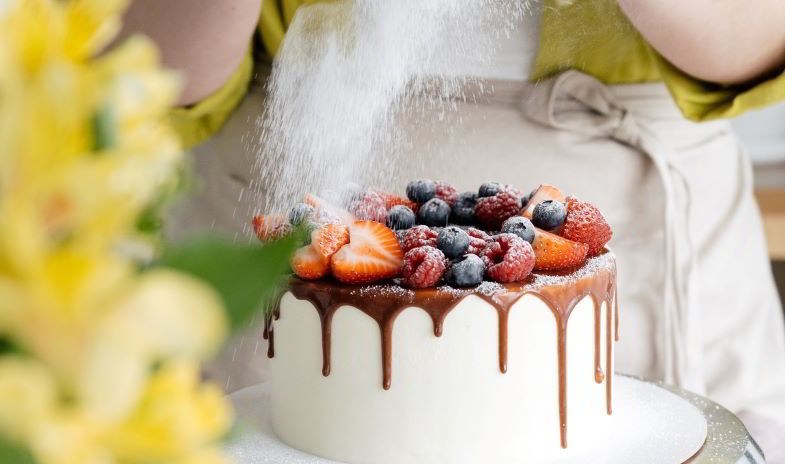 Can't do without tobacco but got a sweet tooth? The liquid for you is 'Tobacco Sweet'.
If every time you've tried vaping fruity, creamy or any other kind of liquid, you've immediately missed tobacco. Still, while you love sweets and would like to experience vaping differently, you should try Tobacco Sweet.
Imagine tasting a caramelised tobacco leaf if you don't know what to expect from such a liquid.
The scent of vanilla, candy floss and many other sweet nuances are perfectly mixed with the strong tobacco taste. The result is a unique and enveloping mix that is perfect for daily and occasional use.
Tobacco Sweet is undoubtedly one of the most extraordinary and appreciated among the sweet tobacco liquids: ideal for those looking for the right compromise between classic and unusual flavours.
Read also: Benefits of the electronic cigarette: the three immediate benefits for those who choose it
Fancy a super yummy multi-layer cake? Try the 'Stracciatella' liquid.
One creamy e-liquid for electronic cigarettes that you should try is Stracciatella. This liquid is designed to satisfy vapers who like sweet and full flavours that are delicious and unusual.
Suppose you decide to try this creamy liquid. In that case, you will be able to make even the greyest of days pleasant and memorable: get ready to enjoy a mix of flavours reminiscent of chocolate, vanilla, hazelnut, and cream… A real treat!
The flavours contained in the Stracciatella liquid have been skilfully blended to create a taste reminiscent of the delicious birthday cakes of your childhood and which you probably wish you could have enjoyed more often.
Here, with this proposal (found in the creamy liquids section), you can sweeten any moment you like with a mix of flavours that tastes like a party and a good mood!
Lemon Cake' liquid: when vaping reminds you of homemade cakes.
Among the winning blends of the sweetest e-cigarette liquids is Lemon Cake, an overwhelming mix of the freshness of lemon and the genuine, comforting sweetness of the homemade cake.
We are talking about a creamy liquid that is perfect for any occasion, catapulting the user into a relaxing and pleasant atmosphere reminiscent of the sunny Sundays of childhood.
Pleasant and balanced, the mix of the Lemon Cake flavour is very popular both in summer and during the colder seasons: a sweet liquid that you honestly must try!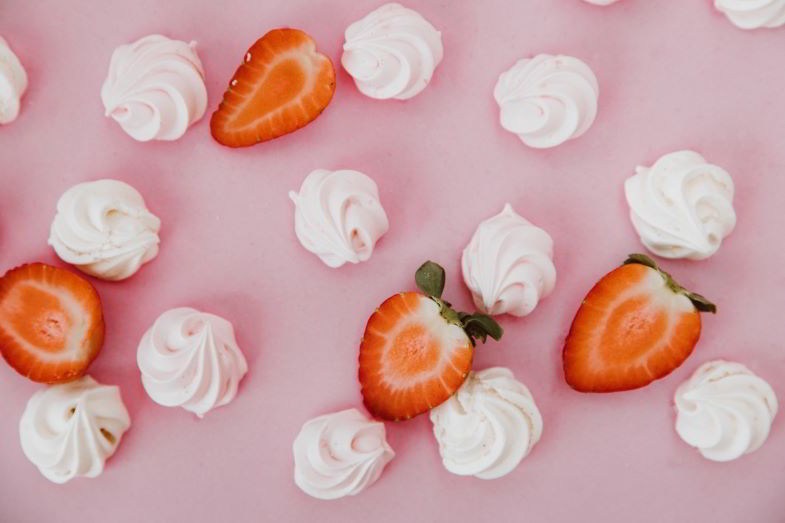 Fancy strawberries and cream? Vape them with your e-cigarette.
If you love the taste of strawberries, you have probably often imagined a large bowl of these beautiful red fruits covered in a generous layer of whipped cream—what a treat!
The combination of strawberries and cream is one of the most popular flavours among lovers of sweets, which is why we have included Strawberry Cream in our range of fruity liquids for electronic cigarettes.
If you decide to try this liquid, you will be able to enjoy the authentic sweet taste of strawberries with cream all year round, even when fresh fruit is not available.
Coffee Cream': the timeless taste of coffee sweetened with cream
If you are a sweet lover and particularly enjoy the combination of cream and the unmistakable strong coffee aroma, one e-cigarette liquid that could be right for you is Coffee Cream.
Perfect for both summer and winter, the creamy aroma of this liquid is ideal for adding a touch of sweetness to any time of day.
It is perfect in the morning, afternoon, evening and even after dinner, to be enjoyed just like a dessert!
Read also: How long does cigarette withdrawal last, and how can it be alleviated?
To conclude: now all you have to do is choose!
These are just a few of the sweet e-cigarette liquid blends that you can find in our Terpy store, but there is more to choose from.
If, for example, you were looking for a biscuit e-cigarette liquid, you could try our Cookies. If you prefer flavours that remind you of custard, you could opt for Sweet Custard, and so on…
Take a look at the product sheets of our liquids: with Terpy's products, sweetening your days with vaping will be child's play.
See you soon.