FRESH PINEAPPLE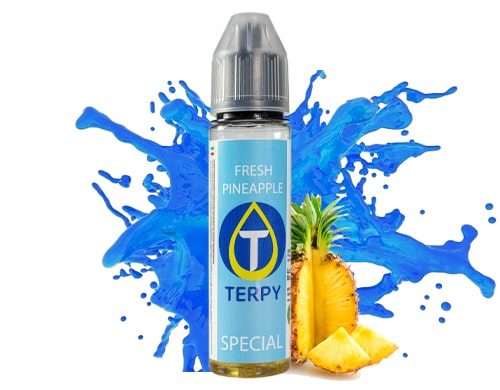 Starting from: 12,90€
Bitter

Citrus

Fruit

Gas-Cheese

Sweet

Vanilla
PREMIUM FRESH PINEAPPLE
Fresh Pineapple is the result of intense research and it is a super novelty in the world of liquids for electronic cigarettes, created by Terpy.
The new taste was born from an unusual, but certainly convincing union: by combining the soft flavor of pineapple and the delicacy of a classic homemade biscuit, the intensity of the latter was lightened and refreshed, while leaving the sweet note, made more complex by the different sugary nuances of the two ingredients. The homemade taste of the cookie, degrades into a lively explosion of freshness, like that of a creek with crystalline water. A sensory experience that is both simple and surprising at the same time.
It is able to leave an unmistakable and exclusive taste in the mouth, and it is fun to vape for the amazing sensations that follow one after the other.
It is a very appreciated product by those looking for something simple, but revolutionary; it is a liquid suitable for use at any time.