STRACCIATELLA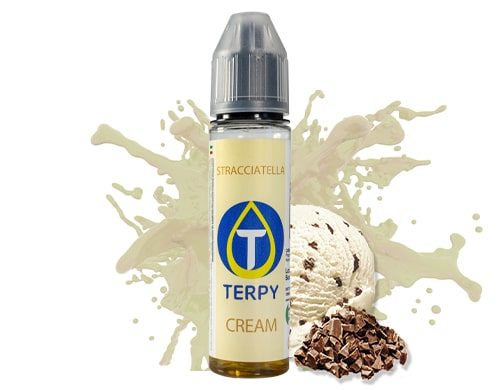 Starting from: 12,90€
Earth

Herbal

Sweet

Vanilla
CREAMY STRACCIATELLA
From the desire to reproduce that tasty flavor of layer birthday cakes, covered with a thick stratum of cream, Stracciatella e-liquid was born, one of the funniest flavors in the Terpy range.
Its taste is decidedly sweet and the greedy vaper can get lost in the different shades of chocolate, vanilla, cream and hazelnut. Like in a multi-layer cake, the sweetness of this liquid is not flat, banal, because the different ingredients alternate and overlap each other in a varied sensory experience. The hazelnut notes, then, add originality to the mix, in order to amaze the curious vaper and to offer him a lot of well-blended flavors.
Savoring this product, you will feel the pleasure of that cake you ate on your friend's birthday in primary school, that whim that you could enjoy only once in a while, almost a forbidden, but delicious taste. You would have devoured it all and with this liquid for e-cigarettes it will be like having done it. It's a recommended product for all people who need to feel a little sugar in their mouth, but who still want an intense and never banal vape.
Suitable for daily use, it is used for moments of carefree and relaxation.