COOKIES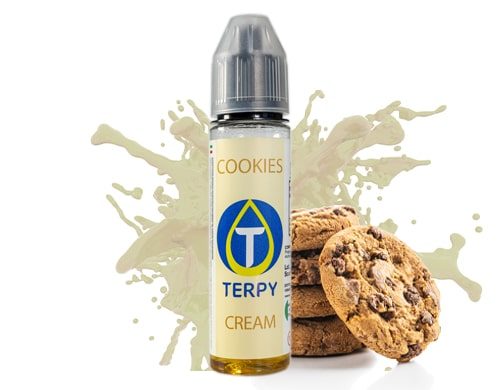 Starting from: 12,90€
Earth

Spice

Sweet

Vanilla

Wood-Pine
CREAMY COOKIES
With Cookies you can be sure: undoubtedly it is one of the classic tastes of the Terpy e-liquid landscape.
This product offers a warm and multifaceted experience to the vaper: the many references to ingredients such as butter, flour and sugar are only the first impression; after these first tastings, the decisive taste of the biscuit is established, in all its complexity. Its aroma is an explosion of tastes that are mitigated by the softness and body of the creamy.
Despite the traditional taste, it is always a fun liquid to smoke, which never tires. The feeling is that of being in front of a French boulangerie, where the delights of breakfast are prepared and from the street you can see the white cloud of the flour, coming out of the open window.
It is a liquid suitable for use during leisure time, because it has something special that makes it a one-of-a-kind product.