BLUESKY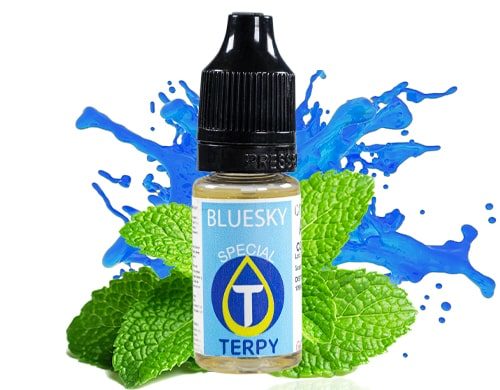 Starting from: 4,90€
Earth

Herbal

Sweet

Vanilla

Wood-Pine
PREMIUM BLUESKY
BlueSky can be described simply, but effectively like this: absolute freshness! It is a very popular e-cig flavour for those who do not like sweet tastes and are looking for something pleasant, without too much effort.
By tasting this product, you will be invaded by a thrill of effervescence, which will remain with you for a while even after the vaping. It's like skiing with the breeze that caresses the face, in the midst of the immaculate and white snow.
The product is absolutely suitable for anyone, because it has a classic, simple and fresh taste, without losing the intensity that Terpy seeks for its flavours.
As you can see from the detailed description here, we recommend this product for even daily use; it is pleasant at any time of the day, especially for its lightness and the mentholated taste, that do not make havey the vape.