FRUIT CHUPITO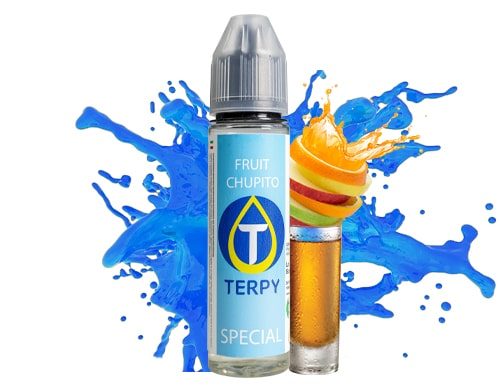 Starting from: 12,90€
Citrus

Floral

Fruit

Mint

Sweet
PREMIUM FRUIT CHUPITO
If you are looking for an over the top e-liquid, your search may end here, thanks to Fruit Chupito. We have recreated, trying and trying again different mixes, is the unmistakable taste of "drunk fruit": peach, strawberry and melon soaked in vodka.
As in the "drunk fruit", firsty you only feel the soft and smooth taste of the fruit. Then, only afterwards, almost surprisingly, the strong flavor of the vodka arrives, filling the palate. The result is an excellent balance of the two tastes that seem to contrast, but which actually enhance each other. It remembers those summer evenings with friends, partying on a beach.
It is particularly suitable at the end of meals, perhaps in the absence of a candy, to still have that sweet fruit taste in the mouth or to be used in the same way as a good digestive, different from the usual ones. Very loved by all the people.