SWEET BLACK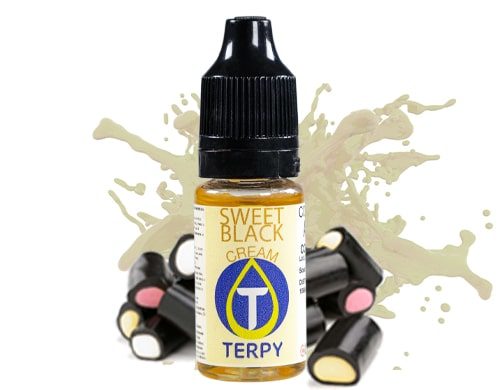 Starting from: 4,90€
Earth

Herbal

Sweet

Vanilla

Wood-Pine
BAKERY SWEET BLACK
With Sweet Black you will be able to experiment with an electronic cigarette flavour with an intense licorice flavor, partly sweetened by the fresh and sugary taste of fruit.
The two decisive flavors do not overlap each other, but immediately mix in a penetrating and extremely pleasant aroma, offering to the vaper a lively experience, rich in nuances, which remains impressed on the palate. It's selected precisely for the fullness of the mouthful flavor, it is very suitable for the most demanding vapers, able to appreciate the research behind this product.
Savoring this flavour, you will feel like entering a gummy candy shop, where, looking around you, the myriad of colors will fill your eyes, while the various smells will give you a sweet curiosity. Let yourself be carried away by this bouquet of tastes to fully savor the fullness of this e-cig flavour.
As you can see from the description above, we recommend this product to modern vapers always looking for enveloping and particular tastes. Suitable for sporadic use, because of the strong taste, it is particularly pleasant in moments of leisure in the evening, as a digestive.